Our Best Recipes of All Time
Our articles may contain affiliate links. For more information, view our policies.
Celebrating our most popular recipes
Like any food site, we monitor what makes our readers happy. For Eat Something Sexy, that's frequently our recipes. But as anyone who cooks knows, not all recipes offer the same magic. That's why we've put together this list of our best recipes of all time. These are our most popular recipes, the ones readers respond to and revisit again and again.
What makes these our best recipes of all time?
We created this top 5 recipes list based on a number of factors. First, we considered all of our most popular recipes on Pinterest. And, of course, we gathered reader feedback, not only on which recipes our readers have told us they love but also the kinds of recipes they love.
What we know about all of you is that you look for healthy recipes–especially healthy recipes that taste indulgent–and love recipes with few ingredients or instructions, (who doesn't?). We also know that you love desserts. Many of our best recipes of all time are desserts and it shows in our site traffic!
So from the data, we created this list of our five best recipes of all time. We hope you enjoy this roundup. And let us know what you think? Do you have another favorite recipe from our index? Let us know what it is by emailing info@lifeofreiley.com or comment at the end of the post.
Vegan Quinoa and Vegetable Chili
This is hands down our most popular recipe on Pinterest. It's also one of the recipes that's received the most feedback from readers who try it. We know you love this recipe for its great texture and the nutritional twist of adding quinoa to the chili. It's also the kind of vegan recipe where you'll never miss meat.
Try this Quinoa and Vegetable Chili
Easy Whole Grain Grilled Cheese Sandwich with Pickles and Caramelized Onions
Hands down the most beloved sandwich on our site, this grilled cheese makes our Best Recipes of all time list for a variety of reasons. First of all it elevates grilled cheese to something you can be proud to serve to guests, or perhaps to impress that special someone. And although this recipe represents pure comfort food–who doesn't feel better after eating grilled cheese?–it's far more healthy than it tastes.
Find out more about what makes this Whole Grain Grilled Cheese with Pickles and Caramelized Onions so special.
Crème Fraîche Frosting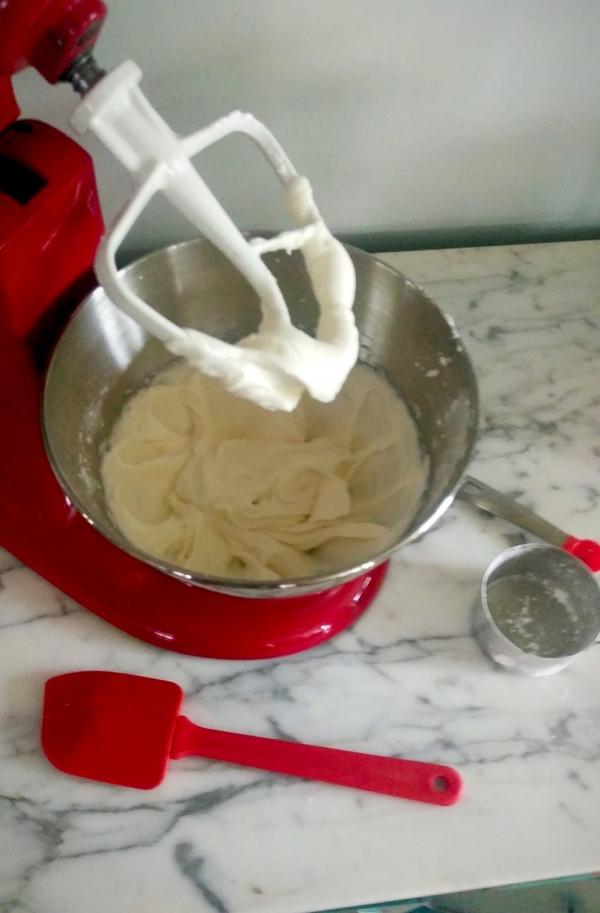 Like I mentioned earlier, dessert is a very popular recipe category on our site. It seems that something sweet is the way to a man's heart! But this frosting makes our Best Recipes of All Time because it is the one people can't stop talking about. A twist on vanilla buttercream, it's a soft frosting with a slightly sour, not too sweet flavor that works with a surprising number of cake flavors from chocolate snack cakes to strawberry cake. (I also love it on almond cake.)
Come find out why readers can't get enough of our Crème Fraîche Frosting
Keto-Friendly Herb-Marinated, Grilled Bison Steak
This recipe is our most popular among serious carnivores and those following a ketogenic diet. A super simple recipe for grilling, it not only offers a great marinade for red meats but teaches readers techniques to use for cooking any wild game meats.
When you're in the mood for grilling, you're going to want this Herb-Marinated, Grilled Bison Steak recipe.
Hand-Rolled Dark Chocolate Truffles

The aphrodisiac of chocolate is unquestionably one of the most popular ingredients on our site. But among our chocolate recipes, this is the one our visitors keep coming back to try again and again.
Consistently one of the most visited recipes on our site around Valentine's Day, this member of our Best Recipes of All Time list is one you can make for yourself or wrap up as a gift. But I think the thing people most appreciate about this chocolate candy recipe is that it calls for just four ingredients and takes eight simple steps to make.
Chocolate is scientifically proven to make people happy! Go make these quick and easy Hand-Rolled Dark Chocolate Truffles
FREE APHRODISIAC NEWSLETTER
Subscribe to our free aphrodisiac newsletter