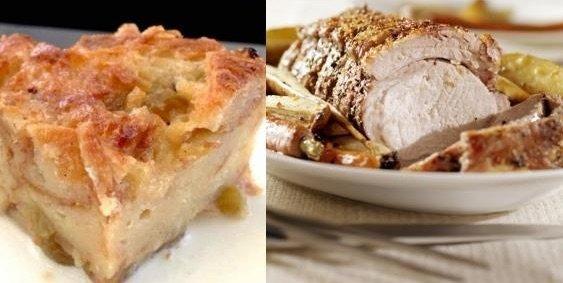 Top 5 Aphrodisiac Recipes for Fall
Our articles may contain affiliate links. For more information, view our policies.
Autumn is a time to get back into the kitchen. Grilling and salad season is over and it's time for some recipes for fall. Our bodies begin to crave warm, comforting foods and the smells of baking spices. As the air turns crisp, our cooking turns toward foods that can provide the body with extra fuel. And we look for foods with the heat to keep the chilled air from creeping into our bones.
Although our site features many easy fall recipes suitable for a romantic dinner during this changing season, there are a few stand-outs that have remained reader favorites. Whether you're planning a special night for two, or just trying to get something taste bud tickling onto the table, there's a recipe in our five most popular fall recipes that is sure to catch your eye.
Best Fall Side Dish
This is one of the most popular side dish recipes we've ever published. And we understand why! This tart and tangy salsa recipe is a great idea for a truly unique topping for fall dinners from grilled meats to sandwiches, salads, burritos and even Thanksgiving turkey.
Best Vegetarian Fall Recipe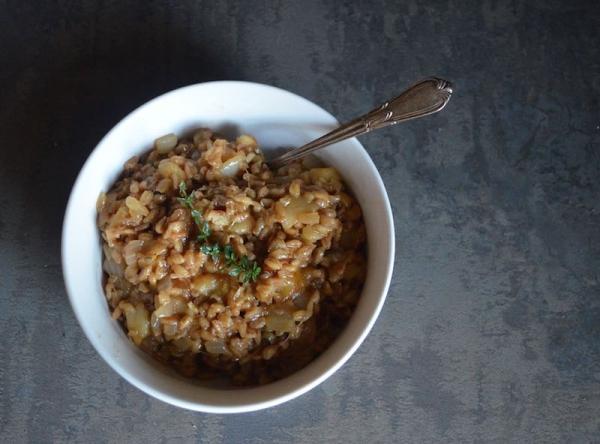 Barley Risotto with Apples and Parmesan
One of the easiest autumn recipes you could ever hope to try, this risotto recipe swaps out traditional arborio rice for nutty, wholesome barley. The result is a warming one-dish meal that's good for your libido and overall health.
The simplest of our autumn recipes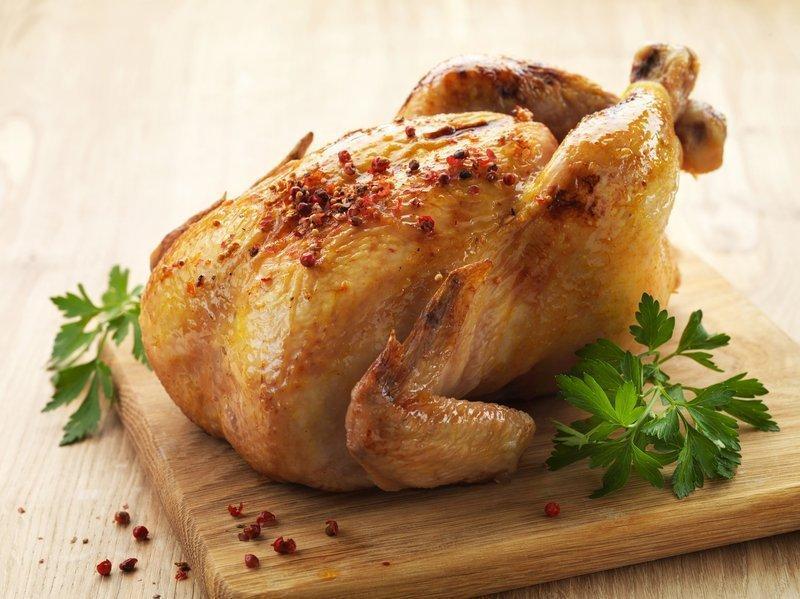 Diane's Super Simple Roast Chicken
To be honest, this is one of our most popular recipes year-round. A roast chicken makes an easy and nutritious protein choice all year. So why are we featuring it for autumn? The effect of walking into a warm house and smelling garlic and herbs as this chicken roasts and the sight of that crispy, crackling skin as it emerges from the oven brings up emotions of comfort and warmth. It just says welcome to fall.
Our favorite healthy fall recipe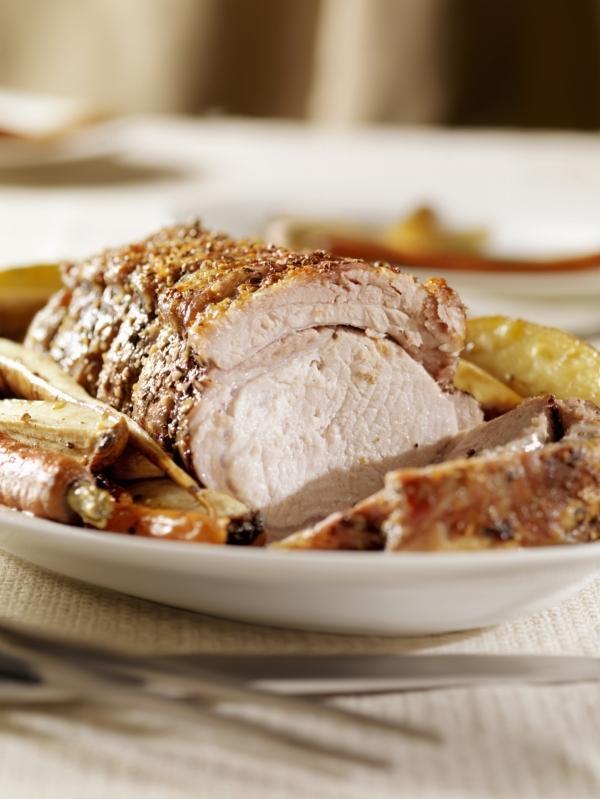 Pomegranate Roasted Pork Loin with Quinoa and Sexy Veg
This pork recipe is reprinted from my award-winning cookbook, Romancing the Stove. It's a reader favorite among our recipes for fall because it provides a complete autumn meal layered with aphrodisiac flavors. The pork loin is flavored with both a pomegranate marinade and pomegranate butter then roasted on a bed of autumn vegetables.
The best of fall baking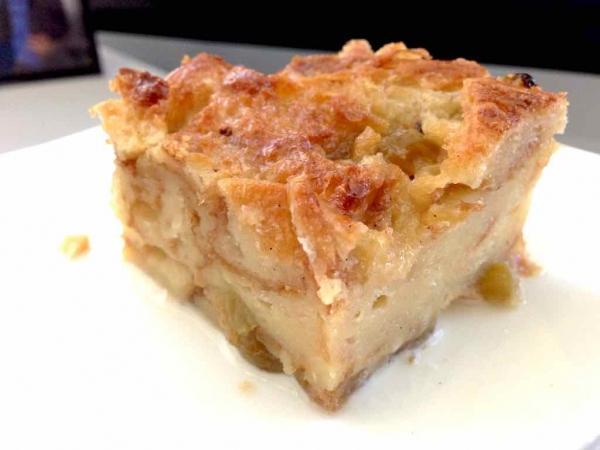 This is, hands down, our of all our favorite fall dessert recipes. If you're looking for easy fall desserts, look no further than this lightly sweet, apple dessert. Who doesn't love a good bread pudding? Especially one that includes aphrodisiacs like apples, cheese and Champagne.
We suspect this recipe is a reader favorite because of the inclusion in the instructions to drink the remaining Sparkling Wine as the bread pudding cooks. We don't know about you but for us, any recipe like that is one we want to make over and over.
Pin our favorite recipes for fall:
Latest posts by Amy Reiley
(see all)
Get on our mailing list
Subscribe and get our exclusive list of Six Great Sex-Boosting Snack Foods for FREE! Unsubscribe at any time.