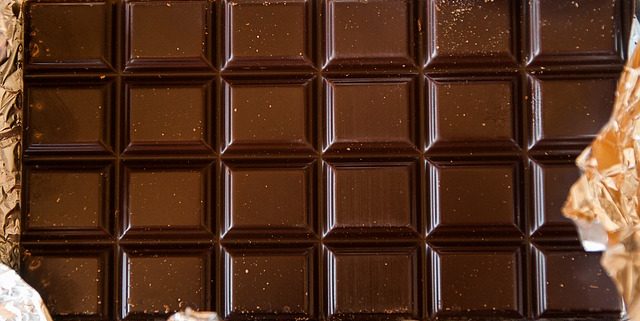 Last month I traveled to Belize to visit my Uncle Kerry. He and his wife Linn have lived in Belize for 17 years, running a resort near Placencia. Several years ago he announced to us that he was going to start a cable television business. Although business was booming, the customer service side of the cable company was causing Kerry to go prematurely gray. So although the announcement a couple years ago that he was selling the cable business came as no surprise, the way he planned to reinvest the money was an eye opener.
Kerry started a chocolate factory.
My uncle is the Willie Wonka of Central America.
Ok, so how cool is it that the aphrodisiac queen's uncle is the only person producing chocolate from 100% Belizean cacao? After all, Central America is really the birthplace of chocolate. The Mayans were cooking up chocolate goodies long before white man trotted into the territory. However, what does my uncle know about making chocolate? I mean, a couple of years ago he was the guy laying cable so all the ladies could catch their daily soaps.
I think I arrived at the Goss Chocolate factory expecting to go, "Oh, good for you. Maybe you'll make a profit on some cute Easter bunny molds or something." And after touring the factory filled with self-made machines that Kerry invented to manufacture his chocolate using Old World techniques, I was shaking my head. And then I started tasting the chocolate. And then I started eating the chocolate. And I couldn't stop. I knew this chocolate was good, but how good? As soon as I got home, I intended to sacrifice some of the 6 lbs of chocolate I dragged back in my carryon to a head-to-head premium chocolate taste test.
I selected eight bars for the challenge, all with cacao in the "dark chocolate" range. Here's how it went down:
Scharffen Berger Bittersweet 70%
I was a little disappointed in the Scharff. The pride of the Bay Area is noted as America's finest chocolate but I found it a little too sweet, too much like Easter candy in the company of such rich bars.
Unique Origins 71%
Made from Venezuelan cacao, this bar showed some similar earthy notes to the Goss Chocolate. However it never evolves in flavor past earthy. In fact, the bar pretty much tastes like dirt.
Goss Dark Chocolate
The Goss has a hint of something earthy, almost barnyard, as we would describe it in wine. However, within the chocolate's rusticity, the flavors are complex, almost the most complex of all the bars sampled, and offers an array of berry and nut characteristics.
Lindt 70%
If you read my monthly column, Woman on Wine, you know that I'm a sucker for mouthfeel. And Lindt has always blown the competition away with its perfectly creamy, melt-in-your mouth creaminess. The bar, which exhibits peanut and dried cranberry notes but finishes with a sour cream quality, some might find too sour but I felt it kept the chocolate from being too sweet.
Valrhona 71%
Ok, if you know chocolate, you knew this bar was going to be in the mix. Valhrona is the be all and end all of chocolate as far as the food community is concerned. But upon opening my wrapper I noticed something odd about the Valhrona: it has no aroma. The richness and refinement of the bar is commendable – best I've ever tried. However the flavor is too direct, too much of one big, brash statement without any of the subtlties some of the other bars displayed.
Goss Special
When the farmer dropped off this batch of cacao beans, Kerry held it aside, knowing he had something special. Although production was only about 100 bars, Kerry's single origin chocolate is hands down my favorite from the tasting. It lacks the refinement of the Valhrona and the mouthfeel does need a little work. But the delicacy, the quiet evolution of flavors from cranberry to golden raisin, nutmeg, hazelnut, even peanut, is just astounding.
ChocoLove 77%
I am a big fan of chocolove's specialty bars, (like the candied ginger), so I was bummed to find the dark bar made a lackluster showing among the chocolates in my tasting. The aroma was beautiful, but the flavors were flat – not particularly rich, not particularly sweet. And the chalky finish was a real disappointment.
Trader Joe's 72%
I'm not sure who is making Trader Joe's private label chocolate, (the label simply says "product of Belgium"), but they are making some outstanding bars for the price. By far the least expensive chocolate in the tasting, the TJ's had the desired melt-in-your-mouth effect along with floral/fruity flavor profile and just a hint of almond on the finish.
Final Tally:
1st: Goss Special
2nd: Vahlrona
3rd: Lindt
4th: Trader Joe's
5th: Goss
6th: Scharffenberger
7th: ChocoLove
8th: Unique Origins
*note: Goss Chocolate is not yet available in the U.S., but the "golden ticket" looking bars can be found throughout Belize. And if you're a distributor looking for a new line of premium chocolates, I happen to know a fabulous little chocolate company in need of representation.
FREE APHRODISIAC NEWSLETTER
Subscribe to our free aphrodisiac newsletter
https://www.eatsomethingsexy.com/wp-content/uploads/2008/07/chocolate_taste_test.jpg
401
640
Amy Reiley
https://www.eatsomethingsexy.com/wp-content/uploads/2017/01/Amy-Reileys.png
Amy Reiley
2008-07-18 07:54:10
2018-06-21 09:38:58
A Chocolate Taste Test (the battle of the cacao)