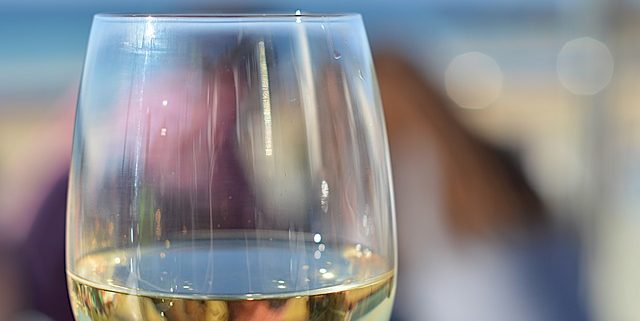 Summer in Sonoma is Wine Season
One of America's most popular wine regions, Sonoma is a heavenly place to spend a summer, (I should know, I used to work there!). But even if you can't take a few months off to indulge in your wine country fantasies, you can get a taste of summer in Sonoma at home with wines like these:
Cartograph Wines
2009 Pinot Noir, Floodgate Vineyard
This relatively light-bodied Pinot bucks the current American trend and serves up the elegant grape with delicious restraint. It is refreshing and food-friendly, both attractive features for summer. (I'm excited to try more from this up-and-coming winery.)
2011 OGV Estate Pinot Gris
Bright and fresh with the kind of texture that cries out for the next sip, this pretty citrusy Pinot Gris finishes long with sophisticated minerality.
Kelley & Young
2011 Kathleen Rosé
With its floral and strawberry notes, this pretty pink is positively summer in a glass. Made from a blend of Bordeaux varietals, it offers lush fruit in the mouth and dry, citrus and mineral finish.
LaFollette Wines
2007 Pinot Meunier, Van der Kamp Vineyard
A big, deliciously funky and totally surprising wine, this is a great one to break out with bbq. It offers a mouthful of black fruit, touch of licorice and just enough spice on the finish to keep the ending interesting.
Mauritson Wines
2009 Rockpile Ridge Cabernet Sauvignon
From this winery noted for its Zinfandels comes a Cabernet with complexity and balance. Black fruit, tobacco and chocolate dominate its aromas and flavors, but all appear in harmony and what we could only call delicacy when it comes to CA Cab.
Simi Winery
2008 Landslide Vineyard Cabernet
A true star in Simi's wine lineup, the Landslide Cab is loaded with black fruit, bramble and a hint of herbs and spices on the nose. It's pleasingly soft and plush in the mouth with cherries and plums up front and coffee and earth on the finish.
Thomas George Estates
2009 Chardonnay
Pleasingly lean but clearly American, this is the kind of Chardonnay I like to sip in summer. Its fruit is pretty, with citrus and peach. A bit of malo-lactic fermentation gives it the kind of texture that slides across the tongue.
FREE APHRODISIAC NEWSLETTER
Subscribe to our free aphrodisiac newsletter