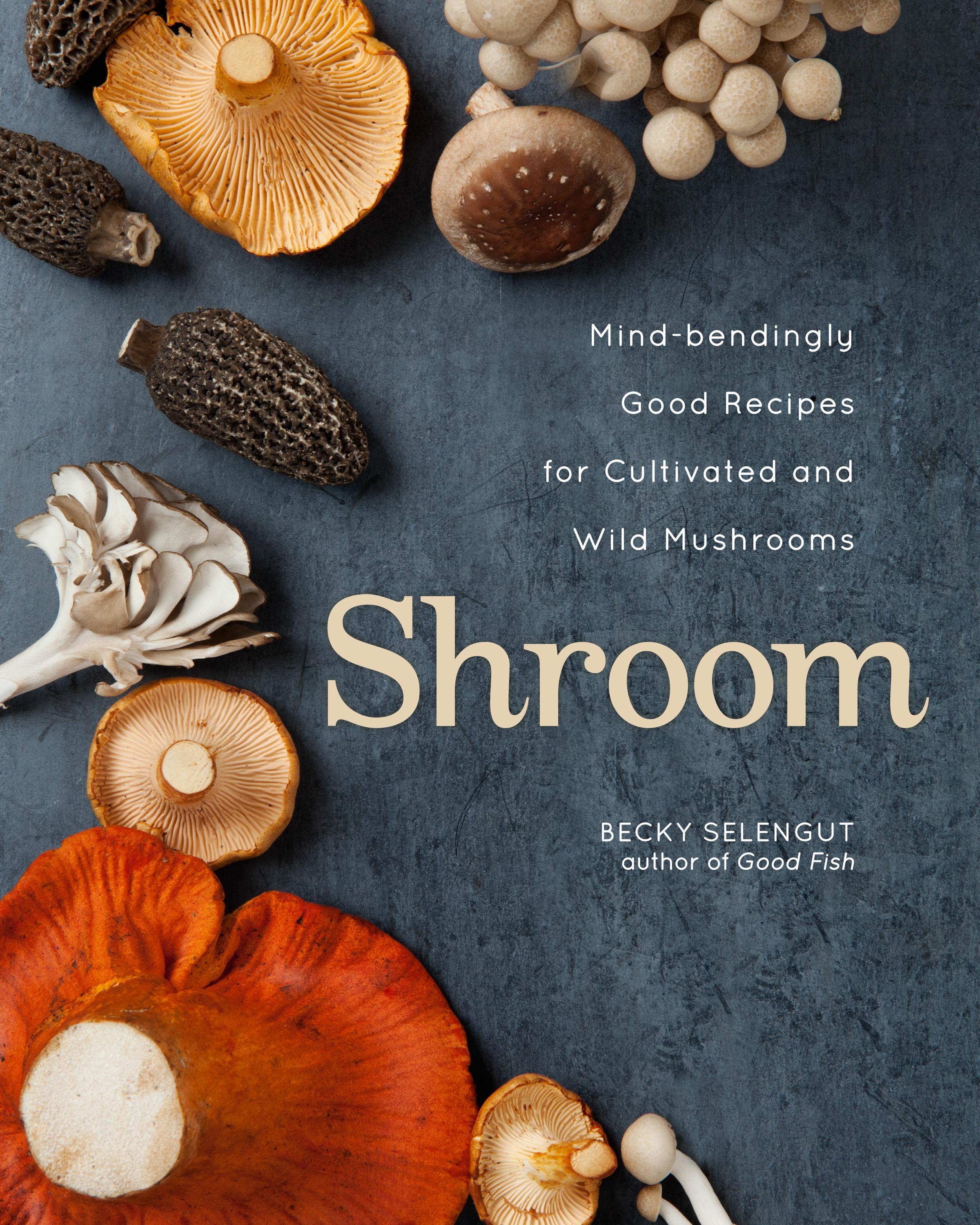 A cookbook for mushroom lovers
It would be impossible to count all the things there are to love about mushrooms. Their aphrodisiac reputation for sending eaters into wild fits of ecstasy would be just one of many. But that's why we love mushroom authority Becky Selengut. She shares our love and is teaching the world how to cook with mushrooms wiht her cookbook Shroom: Mind-bendingly Good Recipes for Cultivated and Wild Mushrooms. Shroom shares literally everything you need to know to cook, eat and enjoy mushrooms. Want to know how to freeze mushrooms? How to clean mushrooms? How to sauté mushrooms? This mushroom cookbook is the only guide you need.
This woman knows how to cook mushrooms
Becky Selengut is an author, private chef and cooking teacher.That's her profession. But what she is at her core is a forager. She loves to spend her free time finding food from the land–and sea. (She's also a talented fisherman–woman.) So her choice to dedicate a book to mushrooms was an easy one. Especially since, as an adjunct professor in culinary/nutrition at Bastyr University, she's a huge proponent of the nutrition in mushrooms. As you thumb through this book, you'll gain surprising knowledge on how these delicious gifts from Mother Nature can improve your health.
A love for mushrooms both domestic and exotic
And although Selengut is a self-described forager at heart, she also shares a passion for domestic mushrooms. And her cookbook dedicates equal attention to cultivated mushrooms like the lowly button and meaty portobello as it does to the wild things. Shroom honors the lowly button mushroom with equal attention and love as it offers the chanterelle.
The only thing I don't love about this book is that many of the recipes are seasonal. You have to wait for the wetter months to  when we can get your hands on the ingredients for Squid Ink Pasta with Lobster Mushrooms. Fortunately, there are many recipes that can be used year-round, including Bahn Mi Sandwiches with Red Curry Roasted Portobellos. Not to mention Oyster Mushroom Ragout with Cognac and Herbs. Many of the recipes are complex. But there's also ample information for beginners, including simple things like how to sauté mushrooms. (Selengut's tip? Try using cast iron pans!) This book truly includes everything you need to know about how to cook mushrooms.
Although the book is not strictly vegetarian, every recipe chapter has at least one vegetarian recipe as well as a wealth of information on procuring and prepping mushrooms any vegetarian would appreciate.
Ready to dive in? Try one of my favorite recipes from 'Shroom, Shiitake Noodle Salad with Nuac Cham and Herbs. (The flavors are intense!)
Or if you want to go all the way, get yourself a copy of this mushroom cookbook. You won't regret it:
FREE APHRODISIAC NEWSLETTER
Subscribe to our free aphrodisiac newsletter