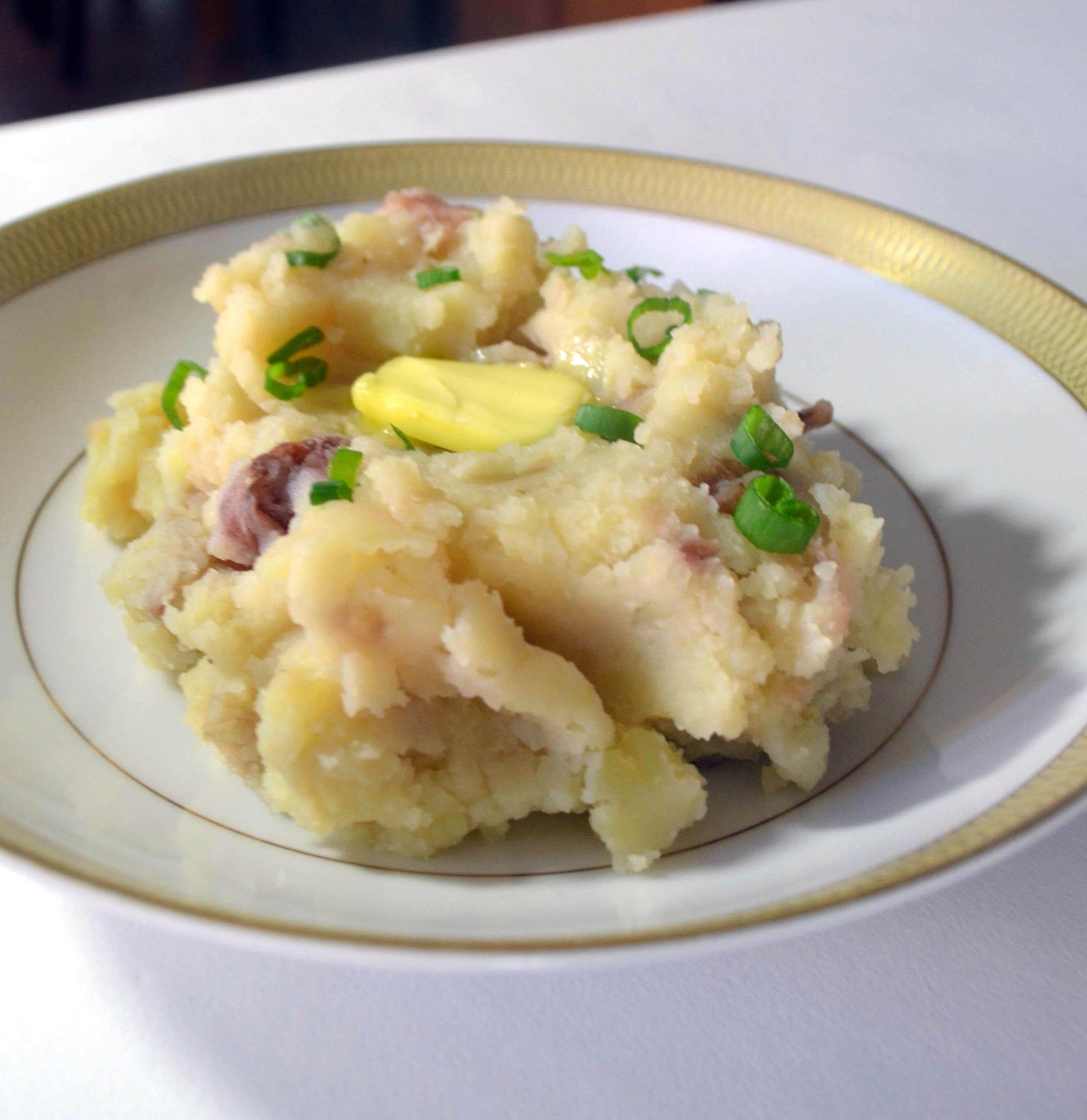 Sexy Champ Recipe–a healthy twist on a classic, Irish dish
A traditional Champ recipe gets a modern day makeover
This sexy Champ recipe was adapted from Myrtle Allen's Cooking at Ballymaloe House: Featuring 100 Recipes from Ireland's Most Famous Guest House
. I love this book and the recipes in it. But classic Irish recipes are not going to leave you feeling or looking very sexy. My answer is to refine the recipes for a modern diet–but without losing the flavor that made them beloved. 

The trick to slimming down this Irish classic
With this Champ recipe, I've taken this Irish potato dish and given it a sexy spin by increasing the nutrients and cutting down the fat. Look, the secret to Champ, a scallion and mashed potato mixture, is the butter–great, golden, Irish butter. You can't have champ without the butter. But I've found a way to slim down the great Myrtle Allen's recipe to make it perfect for an Irish seduction.
Sexy Champ
This Irish potato recipe gets a healthy makeover.
Cooking Style:
Easy, Vegetarian
Diet and Health:
healthy-ish
Seasonal:
spring, St. Patrick's Day, Thanksgiving, winter
Ingredients
2

lbs

red

scrubbed and quartered (skins on), or your favorite thin-skinned potatoes

5

scallions

roughly chopped

1 to 1 1/2

c

hemp

soy or rice milk

1/4

tsp

salt

1

scallion

finely chopped

2

tbsp

Irish butter
Instructions
Boil the potatoes in salted water for 20-25 minutes or until tender.

While the potatoes are boiling, heat 1 c milk to a simmer. Add the roughly chopped scallions and simmer for 5 minutes. Set aside until the potatoes are done.

Drain the potatoes and transfer to a large mixing bowl.

Strain the scallion milk into the bowl with the potatoes and add the salt. Mash. If needed, add the extra 1/2 c milk for consistency.

Stir in the fresh scallions before serving. Season with additional salt to taste.
To serve:
Serve hot. Divide the mashed potatoes between six dishes. Make a hollow in the center of each serving and top with a pat of butter.
FREE APHRODISIAC NEWSLETTER
Subscribe to our free aphrodisiac newsletter