Sexy Pancake Recipe Tips and Creative Ideas
Our articles may contain affiliate links. For more information, view our policies.
In celebration of America's National Pancake Month, we wanted to share Chef Annette Tomei's sexy pancake recipe ideas turning an average plate of pancakes into an aphrodisiac feast.
Start with a great pancake batter
First, make pancake batter according to your favorite recipe like this Basic Pancakes recipe from Martha Stewart or, our favorite, the Buttermilk Pancakes from Romancing the Stove. If you're short on time, you can also reach for your favorite mix. Just use whatever great pancake recipe you can whip up with confidence.
Turn that batter into sexy pancakes
Now you're going to add in a few key ingredients that add texture to the recipe as well as nutrients that help promote sexual health. You don't have to add all three. You can pick and choose your favorites from among my suggestions. But for optimal aphrodisiac effect, consider going for the trifecta!
Pancake mix-ins
For starters, spoon in a couple tablespoons of your favorite granola. The aphrodisiac ingredients in granola, including nuts and oats will add texture as well as little boost of nutrition for sexual health. The amount depends on the size of your recipe and how crunchy you like your pancakes–figure on about 1 tbsp granola/cup of batter.
Stir in a kiss of sweetness with chopped dates. Use about 1 date, coarsely chopped/cup of batter. Or add more if you like it sweet. (Just keep in mind that you already added sweetness with the granola.) But since the aphrodisiac history of dates can be traced all the way back to the Kama Sutra, so don't be afraid to load up on this libido-boosting ingredient!
Last, add a little fiber and crunch of flax seeds. I recommend about 1 tsp/cup of batter. If you granola includes flax, sesame or sunflower seeds, you may want to skip this one. But I personally enjoy the tactile sensation the additional crunch brings to the pancakes.
Stir the mixture thoroughly and cook according to your recipe's instructions.
How to serve a sexy pancake
Your sexed up pancakes can be served with a seductive drizzle of warm syrup or honey. However this great pancake recipe idea is delicious on its own with nothing more than a smear of whipped butter.
You can also use the presentation as an opportunity to load up on libido-boosting fruits.  Perhaps a handful of Valentine-red raspberries–an aphrodisiac–sprinkled over the top.
Pin this great pancake recipe idea: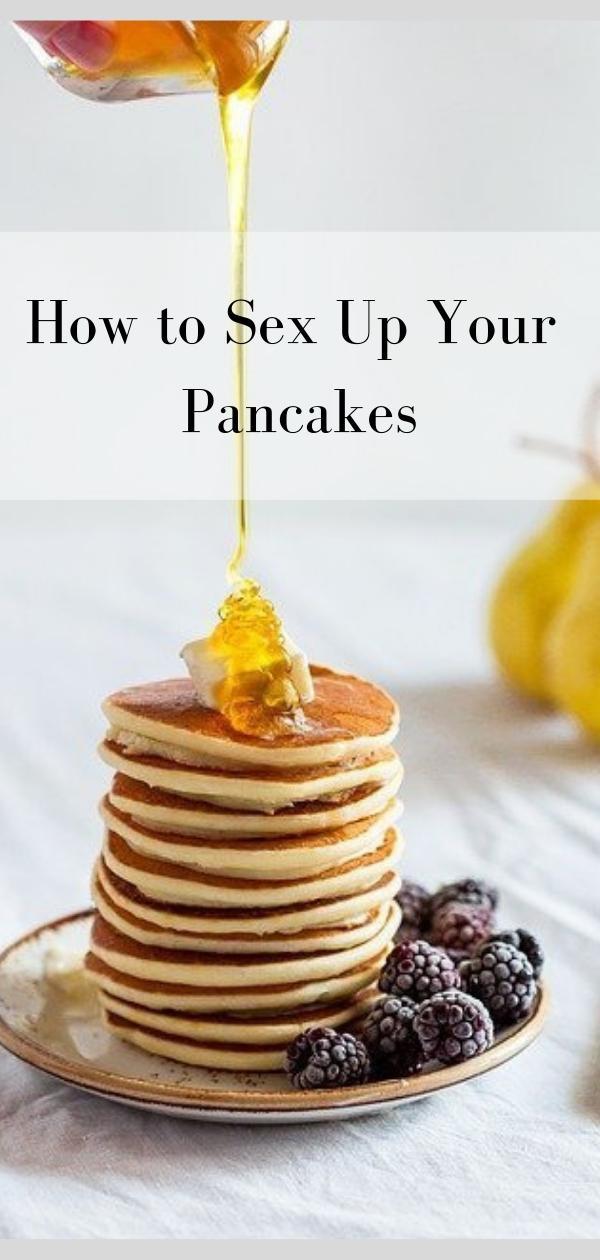 Latest posts by Annette Tomei
(see all)
Get on our mailing list
Subscribe and get our exclusive list of Six Great Sex-Boosting Snack Foods for FREE! Unsubscribe at any time - privacy policy