Travel to the Seto Inland Sea: visiting Japan's hidden gem
Our articles may contain affiliate links. For more information, view our policies.
The Seto Inland Sea shows the other side of Japan
For all its blasting neon, fast-forward design, organized speed and socially frenzied enterprise, Japan is still a land of two faces: one shown and one not to be known–unless you really want to. But you can uncover the gentler side of Japan in the Seto Inland Sea.
Leave the frenetic cities behind, whether by bullet train, airline, car, bus or ferry and you find another Japan, a gentle persona marked by sweetness, service and serenity. The other Japan dwells in an era of ancestors and tradition. It lives for itself, but tourists can come along. And it is a particularly good place for lovers to slow to a romantic pace and reconnect immersed in culture and tradition.
For those visitors with a hunger to know the unfamiliar and navigate comfortably in a land of great beauty where English is rarely spoken, the culture of Japan's inland islands is ready to be shared.
Explore Shodoshima (Shodo Island)
This is the island most worthy of a sojourn, (and make it at least a three-day escape), from the urban throb. Its name means the island of little beans but the beans here are now olives – the only microclimate in Japan that allows for the proliferation of olives. And it is said the virgin oil here is so pure it can be sipped like water.
While oil should probably never be imbibed as liquid, much about this island merits the attention of the fussiest of food lovers.
Where is Shodoshima?
Find Shodoshima in southern Japan, 250 miles from Okinawa in the Seto Island Sea or Inland Sea, a water body reaching distances of 250 miles along a strait bounded by Honshu, Kyushu and Shikoku with more than 3,000 islands by some estimates and ferries and bridges running between the larger masses.
Shodoshima, spanning 60 square miles, is the second largest of these islands and is rich in a history that has not changed much with the years. Its mountainous terrain flows thick with cedar and conifer forests, and limestone cliffs that hide shrines, temples, ancient graveyards, odd museums, towering Buddha structures and postcard villages.
The temples of the Seto Inland Sea
In the region there are 88 temples that are the holy destinations of Buddhist pilgrims each Autumn.
During the 8th Century, envoys sent to China by the Imperial family brought back a "new religion," one that the monk Kukai (Kobo Daishi) introduced as Shingon Buddhism to fishermen on a nearby larger island called Shikoku.
Kukai, who taught that enlightenment could be achieved through the recitation of Buddhist scriptures, inspired the construction of the 88 temples, ("8" is a holy number symbolizing all of humanity's passions and desires), on Shikoku where seekers now make month-long pilgrimages.
Visit the 88 temples
However, shortly after establishing the route on the 7,063-square-mile Shikoku Island, Kukai fashioned a "mini-route" of 88 temples and worship sites on Shodoshima (less than 1 percent the size of Shikoku), which can be completed in a one-week visit. This is easier on pilgrims and tourists alike.
Climb the endless steps or snake the tempting pull rope to the precipice-faced Emonnotaki temple, the 81st in the series, and get the "Goma" ceremony treatment.
Meet the priest, who burns wooden sticks — on which you write your name and priority wishes, and the priest then asks Buddha to fulfill your every dream. The fire roils with sesame oil, spices, and incense to also feed Buddha's mouth. Surely the wish will be granted now.
The Nishinotaki Temple is the oldest on the island, the 42nd in the series and a favorite among pilgrims for its spectacular location above Angel Road, which connects four islands at low tide.
The altar inside the cave is one of the places where Kukai meditated some 1,200 years ago once he put the dragon in its place. Supposedly, there was a dragon living in the midst that prevented the rain from falling so it fell upon Kukai to work his magic.
Kukai tricked the dragon into slipping into a jar and it is said that although Kukai is long gone the dragon is not. He is still sleeping in that jar inside the cave at Nishinotaki Temple. Visitors are implored not to open that jar if they find it.
Additional Shodoshima sights
Other spectacles to enjoy on Shodoshima include the Kankakei Gorge and the money park. The gorge is an easy walk down (about a mile) with views of the sea and the islands. The way is shaded by cedars, pocked by waterfalls and brooks and sweetened with the promise (rarely delivered) of wild monkey encounters.
Discover regional food
Food lovers will appreciate two unusual museums on the island: one dedicated to soy sauce and the other to noodles. If your lover loves food, a trip to this region will certainly set the right tone!
The origin of soy sauce
Soy sauce or shoyu production began on Shodoshima in the 1600s, thriving because of the island's good source of salt and convenient access to marine transportation. Today, the island is the fourth largest soy sauce producing region in Japan with over 30 factories on the island.
Visit a soy sauce museum
The Marukan company, which has processed Osaka-grown soybeans into shoyu since 1897, opened the Soy Sauce Historical Museum in the picturesque port town of Uchinomi to celebrate this fact.
Displays in English explain the meticulous process from harvesting through roasting, mashing, fermenting, aging and crushing a wheat, soy, malt and sea-water mixture eventually leading to that perfect liquid component for flavoring sushi. The gift shop sells the rarified sauce and moromi (unrefined soy sauce, often used as a dip), and an adjoining shop scoops out volumes of soy sauce ice cream.
The noodles of Shodo Island
Hand-stretched somen or thin vermicelli-style noodles are a Shodoshima delicacy that can be learned about at the Marukatsu Noodle Factory, where a free factory tour is topped off with a 35-minute make-your-own somen with chopsticks experience (500 yen).
Plan your trip around the harvest
In October, rice harvesting can be witnessed on abundant terraced rice fields (there are few of these in Japan) scattered around the island. This is also a time for olive harvesting. In fact, Autumn, with its warm, dry weather, colorful harvests and ancient festivals that celebrate them, is possibly the ideal time to go – if harvests festivals are of interest.
On Shodoshima taiko drum floats from each locality converge at a sacred shrine accompanied by bearers chanting and lifting huge floats to display their strength and skill in rolling the floats at 180-degree arcs and lifting them above their heads. Children are decked out in traditional garb and strapped inside the highly decorated palanquins and have only occasionally fallen out.
The seafood specialties of Shodoshima
Shodoshima is a destination for anyone in search of the exotic. Rare culinary treasures from the Inland Sea, include Whiting, Sea Bream, Turban, and Abalone, all served with sake and rice. namako or sea cucumber, known for its "sea smell" and crunchy texture is an extremely popular Shodoshima delicacy, and noted aphrodisiac.
The tradition of raising Wagyu
The island is prized for its exceptionally tender, marbleized beef called Sanuki ushi produced from carefully raised Wagyu, Japanese black-hide cows. In fact, Sanuki ushi, was first developed in 1882 on Shodoshima, where Wagyu were bred at the time and was introduced in Kobe in 1910.
Meat from cattle was fattened using the same Shodoshima perfected method, but became world-renowned under the name Kobe Beef. The tiny island of Odeshima, less than half a mile round and just one mile west of Shodoshima, breeds the Wagyu today – home to only seven families but more than 550 cows.
Where to stay on Shodoshima
The top hotel is Hotel Olivean, a solid base for any trip to Shodoshima. Best of all, it is possible to have Kaiseki at the Olivean: considered a peak dining experience that involves some 16 tasting courses served with the perfection and seductive attentiveness of a Japanese tea ceremony.
Rooms offer a choice of European style with beds and Japanese ryokan style with bamboo mats and futons. All rooms overlook the ocean and all guests have 24-hour access to the men's and women's hot springs baths.
RELATED: What to pack for your trip to Japan
For more information on Shodoshima or other destinations in Japan contact the Japan National Tourism Office, New York: (212) 757-5640; San Francisco: (415) 292-5686; Los Angeles: (213) 623-1952, or visit www.jnto.go.jp.
This article was most recently updated in January 2021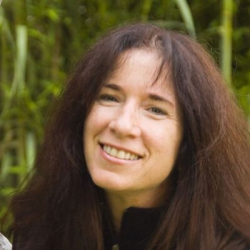 Latest posts by Lark Gould
(see all)
Get on our mailing list
Subscribe and get our exclusive list of Six Great Sex-Boosting Snack Foods for FREE! Unsubscribe at any time - privacy policy