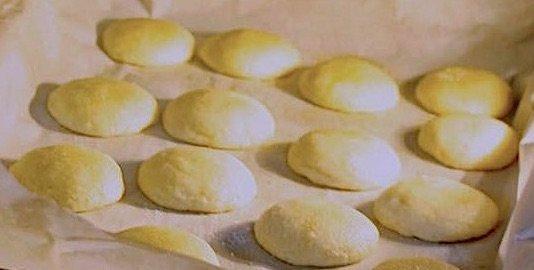 Peanut Butter and Jelly Cookies – for kids & adults
Our articles may contain affiliate links. For more information, view our policies.
Cookies made with the classic peanut butter and jelly flavor
Peanut butter and jelly is the most beloved sandwich flavor in America. Why is that? Well, according to the National Peanut Board, the combination of fruity and fatty flavors is what makes this sandwich craving-worthy. Now, we've taken that fruity, rich combination and made it into a craving  worthy cookie.  Even if you burned out on pb&j sandwiches as a kid, I think you'll appreciate my Peanut Butter and Jelly  Cookies.
A simple and sinful combination of smooth peanut butter, raspberry jelly and–the key ingredient–cream cheese, these cookies may sound like something straight from a fourth grader's lunchbox. But they are cookies for adults, too. In  fact, you might be surprised to learn that peanuts are an aphrodisiac ingredient adults can appreciate. In fact, peanuts make our list of the 10 best foods for women's libido.
So whether you're making them as a treat for your kid's soccer team or midnight snack for your lover, I think your efforts will score a goal.
Chef's tip for making the best peanut butter and jelly cookies
The key to successful peanut butter and jelly cookies as the same as with any cookie recipe. A great cookie starts with the creaming process. In this case, you're starting out by mixing the butter with cream cheese, peanut butter and jelly. The important thing is to start with the butter and cream cheese at room temperature. Do not melt the butter. Do not try to start with either of these ingredients straight from the refrigerator. Believe it or not, doing so will mess with the texture of your cookies. Remember, baking starts with science!
If you want to learn more about the creaming process and why it's so important in baked goods, Serious Eats has a really interesting article on the topic.
And for another great recipe with peanut butter at the base, check out our Shredded Veggie Chicken Bowls with Peanut Sauce.
Peanut Butter and Jelly Cookies
Print Recipe
This recipe takes peanut butter cookies to the next level by combining classic peanut butter flavor with the sweet-tart tang of raspberry jelly and decadent cream cheese. 
Ingredients
4

oz

cream cheese

room temperature

1/2

stick butter

room temperature

8

oz

smooth peanut butter

4

oz

raspberry jelly

1

egg

1

tsp

vanilla extract

1/2

cup

brown sugar

4

cups

all-purpose flour
Instructions
Preheat oven to 350F.

Using a stand mixer, cream the cream cheese, butter, peanut butter and jelly until completely smooth. Be sure to scrape any of the mixture stuck to the sides of the bowl.

Add the brown sugar and cream for 2-3 minutes, making sure to scrape the sides of the bowl.

Add the egg and vanilla, mixing until incorporated. (About 1-2 minutes.)

Add the flour, about 1/2 cup at a time until all the flour is incorporated.

Refrigerate mix till firm, approximately one hour.

Once firm, roll 1-inch balls spaced 2-inches apart on pre greased or parchment-lined cookie sheet. Flatten them slightly with the bottom of a glass or using a fork to make hash marks.

Bake until bottoms are golden and cookies are just set, approximately 8-10 minutes per tray.
Pin this recipe for Peanut Butter and Jelly Cookies: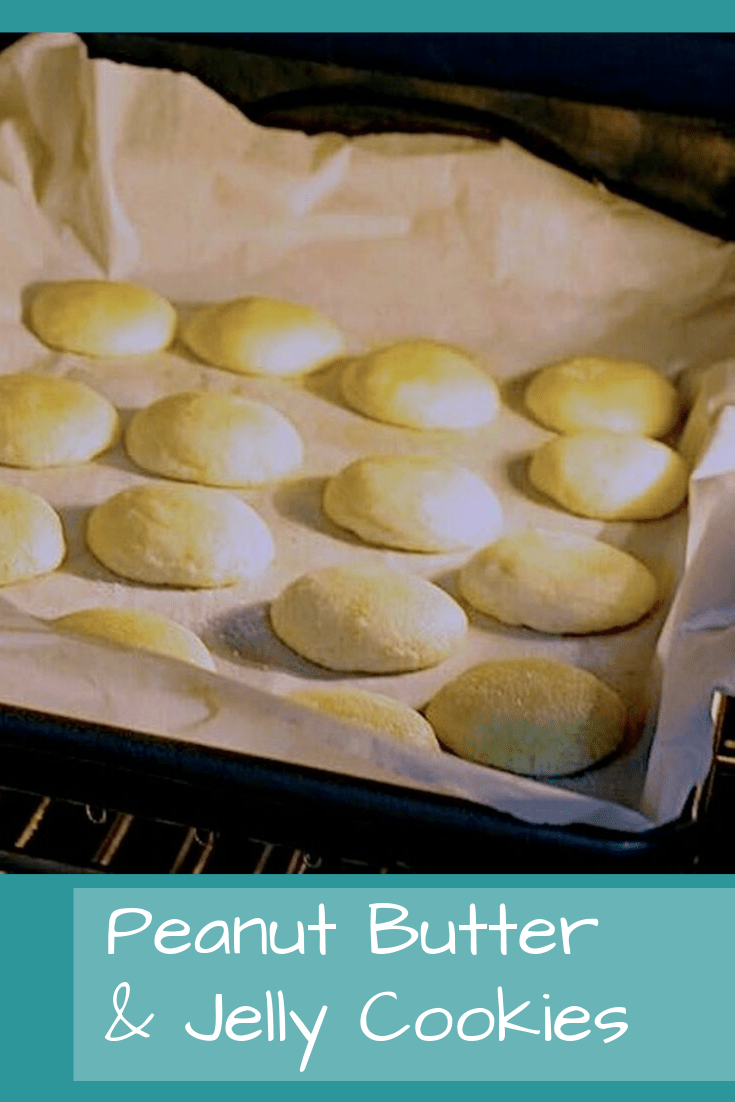 FREE APHRODISIAC NEWSLETTER
Subscribe to our free aphrodisiac newsletter