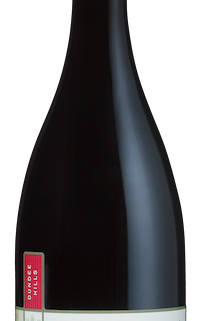 Pairing Pinot Noir with Your Holiday Meal
Our articles may contain affiliate links. For more information, view our policies.
2015 Sokol Blosser Pinot Noir, Dundee Hills, Oregon
Wine of the Week with Annette Tomei
In wine-speak, a flight is a lineup of wines tasted in a particular order that feature a specific theme. My summertime Flights of Fancy were so fun to write, that I decided to give it another go.
With the holidays now in full swing, you are bound to see plenty of great recommendations for what to serve with what, and when. I'm taking a slightly different direction. And over the next few weeks, I will share with you what I am personally serving and drinking this holiday season. With multiple celebrations ahead, there will be plenty to share!
The wine
For centuries, Pinot Noir has upheld a reputation for grace, stature, and expressiveness. All of these qualities make it a fabulous tablemate for any celebration. But pairing Pinot Noir can come with a hefty price tag. The most prestigious Pinot Noirs come from Burgundy and carry an equally impressive price tag. Thankfully, there are a number of New World wine regions that produce quite exceptional Pinots. Oregon's Willamette Valley is, arguably, the most "Burgundian" of all of them.
The Dundee Hills lie in the northwest portion of Oregon's Willamette Valley. The region is characterized by its red, iron-rich volcanic soil. And what makes this region particularly special for growing grapes is the excellent drainage. Vine roots grow deep. And they experience just enough stress to focus a great deal of energy into producing complex concentrated berries. This translates to wines with great structure and flavor.
Sokol Blosser winery was established in 1971. And 1977 the vineyards yielded their first vintage of Pinot Noir. This was long before Oregon Pinots were a thing. The next several decades brought many award-winning vintages. And a well-deserved reputation for commitment to ecological and viticultural sustainability practices. By 2005, Sokol Blosser Pinot Noir was the first wine to be labeled with the new Dundee Hills American Viticultural Area (AVA) designation. Today this nearly 50-year-old family-run enterprise is in its second generation and still growing.
About this Wine
The 2015 Sokol Blosser Dundee Hills Pinot Noir is made with 100% certified organic, estate-grown fruit. 2015 was one of the hottest ever for the region. And it showed in the vineyard with a plentiful harvest and evenly ripened fruit.
Aromas of bright red berries, cola, and a hint of rose are lush and enticing. On the palate, tart cherry and red raspberry ride a wave of earthy black tea. Moderate tannins are balanced with refreshing acidity. The finish is clean with wisps of exotic spices.
I've enjoyed this wine with a variety of dishes including cedar plank roasted halibut, pan-seared salmon, and a perfectly cooked steak. Like good Burgundy, this wine is an effortless pairing with traditional holiday dishes. However, though it has a great range, I would avoid strongly seasoned or spicy foods that will overwhelm its more delicate nuances.
The Verdict
This is a year-round favorite for special meals like celebrations of holidays and events. But it can also turn an ordinary Friday evening into a treat. At under $40/bottle it is also well within most budgets for special occasion wine.
Latest posts by Annette Tomei
(see all)
FREE APHRODISIAC NEWSLETTER
Subscribe to our free aphrodisiac newsletter