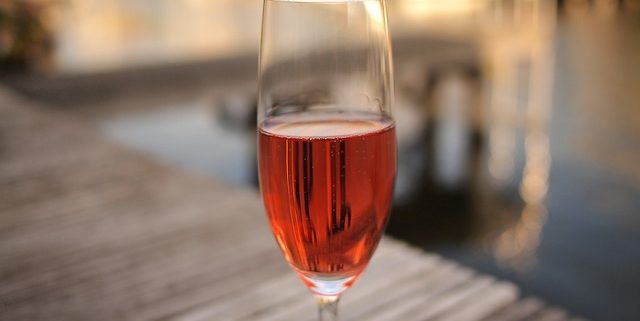 Pink Champagne for Thanksgiving
I make no secret about the fact that I love pink Champagne (and sparkling wines too, of course) and therefore serve it for a multitude of occasions, whether it's appropriate or not. But if you want an occasion for which pink bubbly is the perfect choice, Thanksgiving would be the day. The wine's red fruit, faintly gamey flavors. coupled with zippy acidity makes it an excellent pairing choice for the day's traditional fare. And those bubbles? Well, not only do they add to the festivities but they fill you up a little, helping save you from over indulging on mashed potatoes and pie.
My Rosé Champagne recommendations
Jean Lallement
NV Brut Rose
Robust yet pretty, this one should appeal to everyone's taste. In addition to the expected berry notes, the wine offers rose petal aromas and a lingering flavor that is faintly like green tea with a squeeze of fresh lemon.
Varnier-Fanniere
NV Grand Cru Brut Rose
The sparkler is all fruit, with a bit of blueberry up front and fresh, juicy red raspberry aromas and flavors all the way through.
Marc Herbrart
NV Brut Rose
This wine could win an award for prettiest bubbly bottle but it isn't just all looks. Sensually silky, it offers bright berry notes combined with a hint of licorice and faint minerality.
Henri Billot
NV Brut Rose
A Champagne classic, this wine is elegant with a super-fine stream of bubbles and subtle rose petal, violet, raspberry and wild strawberry notes.
Villmart
NV Cuvee Rubis Brut
A unique, exotic bottling, the wine offers an unexpected array of fruit and baking spice notes with pomegranate and grapefruit up front and lingering currant and clove on the finish.
FREE APHRODISIAC NEWSLETTER
Subscribe to our free aphrodisiac newsletter