NitroBrew Review – a gadget to give your drinks texture
Our articles may contain affiliate links. For more information, view our policies.
Cocktails with volume and a weighty texture? Yes, we say, YES! In the past, the only good way to get a silky texture in a well-built cocktail was with egg white. Unfortunately, this tradition, (which according to Mental Floss dates back more than a century), has fallen out of fashion.
Making nitrogen drinks at home
But we love a cocktail with a creamy, silken texture. That added layer of texture gives a drink additional sensual pleasure. In recent years, restaurants and bars have caught on and started using nitrogen to give beverages from cold brew to a cold beer added texture.
We had no idea we could do this at home until we were approached by a company called Nitrobrew, asking us to try their home version of a coffee and cocktail nitrogenation.
Their gadget was originally created to reduce carbonization in beer while energizing it with nitrogen. (Think draft brew with a pillow top.) It also allows for the infusion of a drink with spices and extracts, like a cardamom and rosewater beer or an orange essence lager.
But beyond beer, NitroBrew can turn a double shot of espresso into a dairy-free affogato. That's what you call an eye-opener!
Love coffee? Discover why we recommend Death Wish
It also works on tea. We tried frothing a well-steeped Earl Gray. The results were a little peculiar, (for those of us not used to drinking foamy tea) but nevertheless fun.
How does making nitrogenated cocktails work?
The folks behind this industrious culinary contraption also recommend trying the nitrogenated version of a Boilermaker and several other spirited cocktails. The secret to NitroBrew's unique concoctions is–as their branding would imply–in the nitrogen.
Unlike CO2, nitrogen bubbles are tiny and long-lasting with a perceived softness, making them roll across the tongue in a river of plushness. Although NitroBrew was created for sale to bars and cafes, the device we tried is available for home use.
Although it looks like a mad scientist's kit, it is surprisingly easy to use and will spark your creative side. Just have a little patience. It took us a couple of days of frothing every drink we could conceive of before we truly got the hang of using this bartender and barista's companion.
Where to get your own Nitrobrew
For more information and ordering, visit the NitroBrew website. And when you're ready to try a textured cocktail, check out Nitrobrew's recipe for the Old Irish Blackballer cocktail.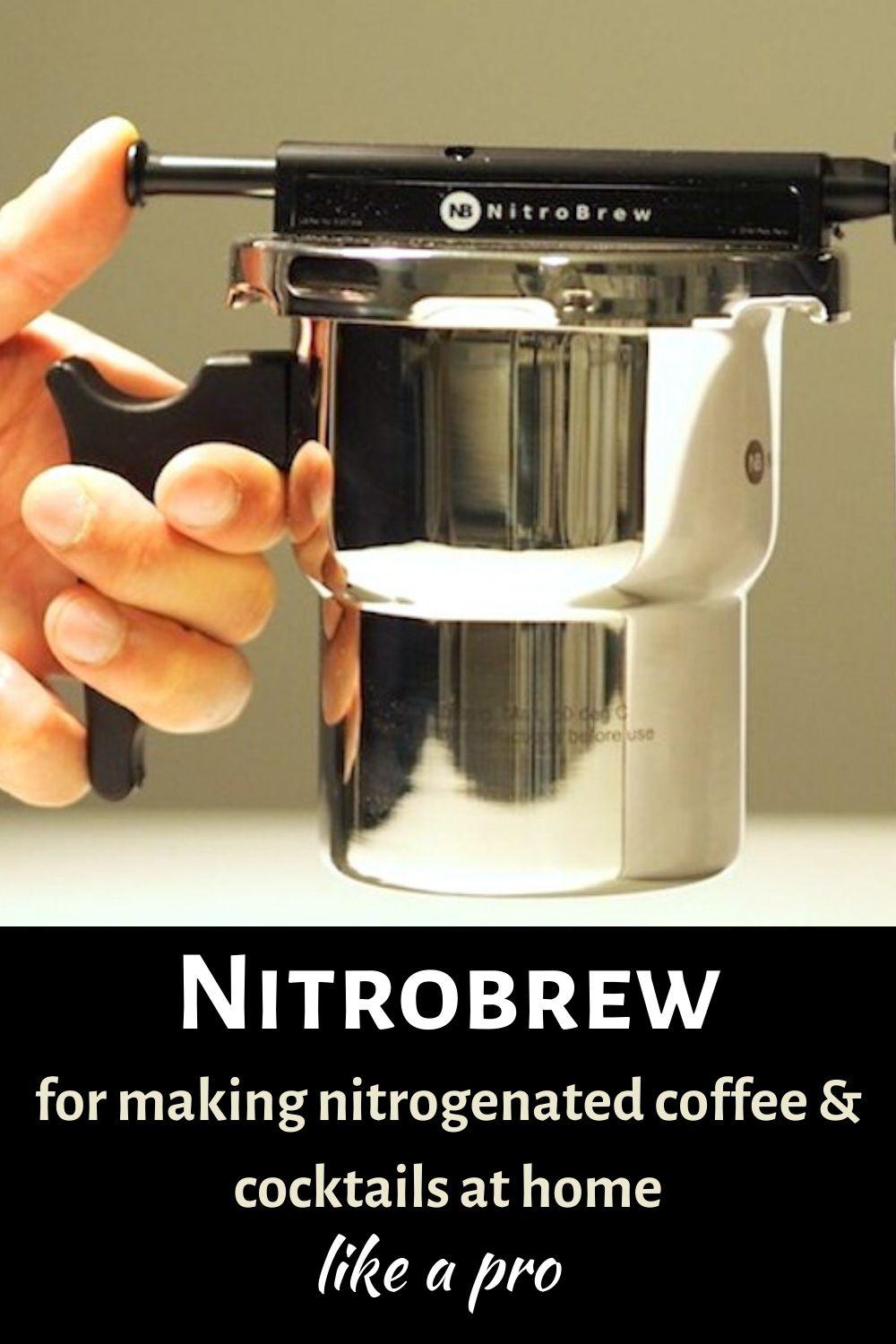 FREE APHRODISIAC NEWSLETTER
Subscribe to our free aphrodisiac newsletter