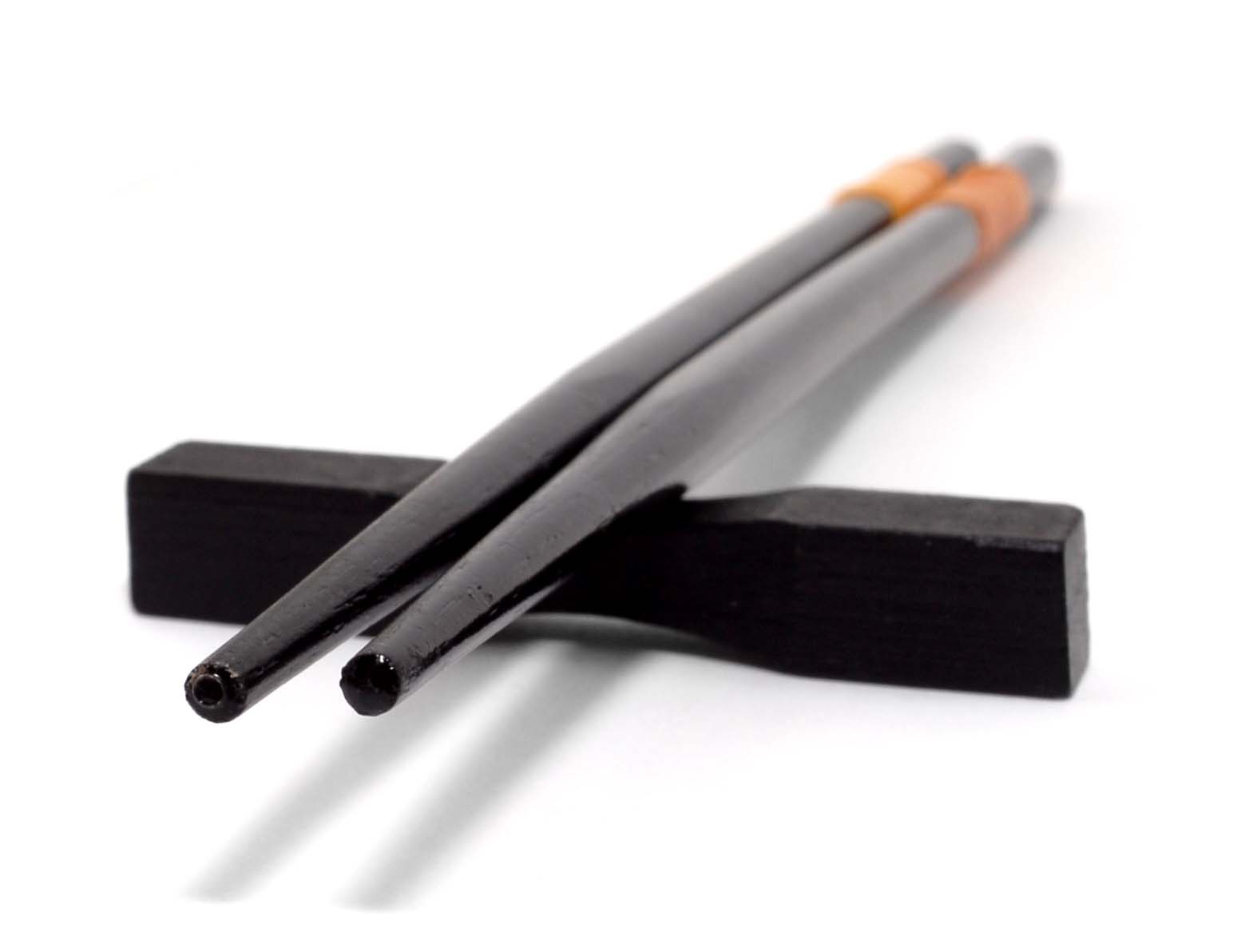 New Year's Eve Dinner Recipes for Two
Our articles may contain affiliate links. For more information, view our policies.
This romantic New Year's Eve menu is inspired by the exotic flavors of the Orient. The idea of these playful New Year's Eve dinner recipes is to chase away any winter chill while exciting the senses with the aphrodisiacs of the far East with this menu of Asian dinner recipes.
This romantic New Year's Eve dinner menu starts with seafood dumplings in a salty, ginger-spiked dipping sauce. Then the romantic journey continues with shrimp flavored with grassy/citrusy flavor of lemongrass and a side of broccoli in homemade orange oil. The romantic dinner ends with an Asian-inspired recipe for apple crumble.
This menu of Asian dinner recipes serves 2. The idea, after all, is to make a romantic connection. But if you'd like to heighten the senses of a crowd, the recipes will easily double or triple. Learn more about  this Asian-inspired menu and tips for making the evening feel as romantic as possible, including table setting.
Start with homemade dumplings
You might be surprised to discover how easy it is to make dumplings at home. This recipe calls for scallops, among the most popular aphrodisiacs of the sea. This makes them perfect for a romantic dinner. However, this dumpling recipe makes a great base and you can change up the filling once you've masted the basic recipe.
You can try the seafood dumplings with shrimp, which are also aphrodisiac, instead of scallops. Or, if you prefer your filling from land, make this Asian recipe with ground chicken or pork. You can even try a combination of pork and shrimp.
The key is to serve the dumplings immediately with the Soy-Ginger Dipping Sauce. When combine, these Asian dinner recipes make magic in your mouth.
Want more Asian dinner recipes for two? Check out my romantic sushi menu
Dumplings with Scallops, Green Onion and Ginger
Print Recipe
This fun and easy dumpling recipe features seafood with a hint of spice.
Ingredients
4

oz

raw scallops

coarsely chopped

4

whole canned water chestnuts

minced

1

tsp

freshly grated ginger

1

tsp

rice vinegar

1

clove

garlic

minced

1

tsp

nam pla

Thai fish sauce

1

tsp

sesame oil

1

large egg whites

beaten

1

tsp

sugar

salt and freshly ground black pepper

1

medium scallion

greens and white portion chopped

24

round wonton skins
Instructions
Water to moisten wonton skins.

Combine first 11 ingredients together until incorporated.

Cover and refrigerate until ready to use.

Place one teaspoon of filling in the center of a wonton skin. Using a pastry brush, moisten edges with water and fold one side over, sealing the edges shut with gentle crimping. (You can also draw the edges up to make a purse shape, just be sure they're secured.)

Bring large stockpot of water to a gentle rolling boil.

Gently drop the dumplings in and cook until transparent, about 8-10 minutes.

Remove from water with slotted spoon and serve immediately with Soy-Ginger Dipping Sauce.
Soy-Ginger Dipping Sauce
Print Recipe
A salty sauce for dipping dumplings
Ingredients
1/4

cup

soy sauce

1/4

cup

rice vinegar

1

tbsp

sugar

1

medium scallion

minced

1

tbsp

grated fresh ginger

1

tsp

sesame oil

1

pinch

chile flakes
Instructions
Mix together all ingredients and refrigerate. Can be made 24 hours in advance.
Shrimp in a spicy broth
Shrimp, as I mentioned, is another popular aphrodisiac of the sea. So what could make a better main course for a romantic, Asian-inspired dinner for two? One of my favorite Asian dinner recipes, this shrimp dish is simple yet flavorful. Serve it with a side of broccoli cooked with orange and chili to make a complete dish.
Aromatic Shrimp Broth with Lemongrass
Print Recipe
This sexy, spicy shrimp recipe is great on its own or as part of my small plate dinner of Asian dishes.
Ingredients
1/4

lb

uncooked large shrimp

4

oz

low-salt chicken broth

1

finely chopped carrot

1

tbso

thinly sliced fresh lemongrass

1

tbso

finely chopped fresh ginger

1

clove

minced garlic

1

tbso

finely chopped fresh basil

1

tbsp

finely chopped fresh mint

1

tbsp

finely chopped cilantro

1/2

small serrano chili

stemmed, seeded, thinly sliced

1 1/2

tsp

fresh lime juice

6

thin lime slices
Instructions
Peel and devein shrimp; reserve shells.

Halve shrimp lengthwise. Transfer shrimp to small bowl.

Cover and chill.

Combine reserved shrimp shells, broth and next 4 ingredients in large pot.

Bring to boil.

Reduce heat; simmer uncovered 20 minutes to blend flavors, stirring and skimming surface occasionally. (Can be made 1 day ahead.)

Cover; chill.

Strain broth into large bowl, pressing on solids with back of spoon to release as much liquid as possible; discard solids.

Return broth to pot. Bring to simmer.

Remove from heat.

Add shrimp, herbs, chili and lime juice.

Cover and let stand until shrimp are opaque, stirring once, about 2 minutes.

Ladle into bowls. Garnish with lime.
Broccoli in Orange Chile Oil
Print Recipe
A great side dish for Diane's Shrimp in Lemongrass Broth, or any grilled meat or fish, this easy broccoli dish is healthy and flavorful.
Ingredients
1

tablespoon

fresh orange juice

1/2

teaspoon

sesame oil

1/2

teaspoon

orange zest

1

garlic clove

thinly sliced

1/2

teaspoon

fresh ginger

pinch

Chinese five spice powder

pinch

red chile flakes

1/2

lb

fresh broccoli

cleaned with stems removed
Instructions
Mix together first seven ingredients in a sauté pan.

Over medium heat, simmer until reduced and slightly syrupy in consistency, about 3 minutes.

Steam broccoli in a pan fitted with a steam rack for about 5 minutes.

Spoon orange chile oil over broccoli.
A spice-infused apple dessert for two
To give this menu an Asian-inspired finale, I took my apple crumble recipe and spiced it up–literally. The addition of Chinese five-spice powder gives this Fuji apple crumble an unforgettable, complex flavor. If you don't know five-spice powder, you're going to love discovering this blend of anise, fennel, ginger, cinnamon and cloves. It makes for a memorable ending to this romantic meal.
If you love what spice brings to this apple crumble recipe, be sure to check out my Six Spice Oatmeal Cookies.
Asian-Spiced Fuji Apple Crumble
Print Recipe
If you love an apple dessert, don't miss this Asian-inspired recipe flavored with 5-spice powder.
Ingredients
2

tbsp

raisins

2

Fuji apples

1/2

tsp Chinese five spice

blend of anise, fennel, cinnamon, cloves and ginger

1/2

cup

plus brown sugar

2

tbso

all-purpose flour

2

tbsp

rolled oats

1/4

tsp

cinnamon

pinch

of salt

2

tbsp

unsalted butter

cut into pieces

Freshly whipped cream for garnish
Instructions
Preheat oven to 350 degrees.

Pour boiling water over the raisins and let them sit for 5 minutes until plump.

Core and cut the apples into thick slices and divide in two 4-ounce ramekins.

Drain the raisins in a colander and mix with the apples.

Sprinkle with Chinese five-spice powder.In a medium bowl, combine the brown sugar with the flour, oats, cinnamon, and salt.

Using your fingers, or a pastry cutter, work in the butter until the mixture resembles peas.

Sprinkle the crumble over the apples and bake for about 30 to 40 minutes, or until apples are tender, bubbling, and the top is golden.

Serve topped with freshly whipped cream.
Diane Brown is the author of The Seduction Cookbook: Culinary Creations For Lovers
Latest posts by Diane Brown
(see all)
Get on our mailing list
Subscribe and get our exclusive list of Six Great Sex-Boosting Snack Foods for FREE! Unsubscribe at any time - privacy policy