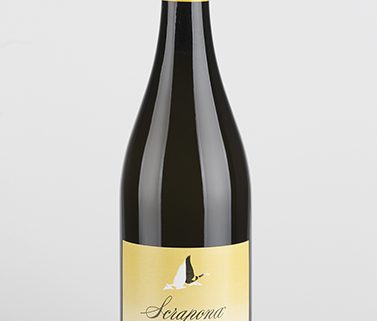 Moscato d'Asti is a Wine Everyone Can Enjoy
Our articles may contain affiliate links. For more information, view our policies.
Moscato d'Asti is a sparkling white wine produced in Northern Italy. It is low in alcohol and slightly sweet, making it a perfect wine for summer. Unlike Champagne, Moscato d'Asti is produced in a frizzante style. That means that rather than having the rush of efferevescence of Cava or Champagne, it has a gentle effervescence produced from tiny bubbles dancing across the tongue. This is because the wines don't undergo secondary fermentation in the bottle.
Originally, winemakers made this style of Moscato for themselves. It was the perfect lunchtime drink because of the low alcohol levels. Today, however, Moscato d'Asti has really come into its own on the international wine market.
Because of the wine's subtle sweetness, it is usually classified as a dessert wine. But Moscato d'Asti is also delicious with spicy foods, cheeses, charcuterie or just about anything else you'd want to serve with it. In summer, it's particularly good as an aperitif. A glass of gently effervescing wine after a long day can be incomparably refreshing. I even heard one Moscato d'Asti winemaker describe it as "Italy's Coca Cola."
Here's just a taste of what you can expect from a great bottle of Moscato d'Asti. These notes are from a seminar I recently attended on the 2016 vintage.
My Moscato d'Asti tasting notes
Saracco Moscato d'Asti D.O.P.
This is a decadently tropical wine. The aromas alone could sweep you away to a tropical island. Think passionfruit, pineapple and lychee with lingering notes of dried papaya and dried pineapple on the finish.
Coppa Moncalvina Moscato d'Asti D.O.C.G.
This wine offers elegance with classic citrus and citrus blossom aromas. There's a refreshing crispness on the palate with flavors of peach, apricot and lemon. The most delicious part is the finish with its faint note of sugar cookie.
Marenco Scrapona Moscato d'Asti D.O.C.G.
This is a very small production, single-vineyard wine. So if you happen to find it somewhere, be sure to pick up a few bottles. This is an intense wine with beautiful orange, passion fruit and floral aromas and a sexy, musky melon note in the mouth. The finish lingers long with golden raisin and white peach.
Caudrina La Caudrina Moscato d'Asti D.O.C.G.
What I like about this wine is that it offers something a little different. On the nose this lovely bottle of fizz offers notes of lemon zest and tea with honey. In the mouth, flavors are of shortbread, citrus oil and hints of ripe peach.
Michele Chiarlo Nivole Moscato d'Asti D.O.C.G.
This is one of the most recognizable bottlings imported into the United States. It offers classic citrus, peach and honeysuckle aromas and flavors. But where this wine stands out is in its texture, which offers a creamy caress across the palate.
FREE APHRODISIAC NEWSLETTER
Subscribe to our free aphrodisiac newsletter