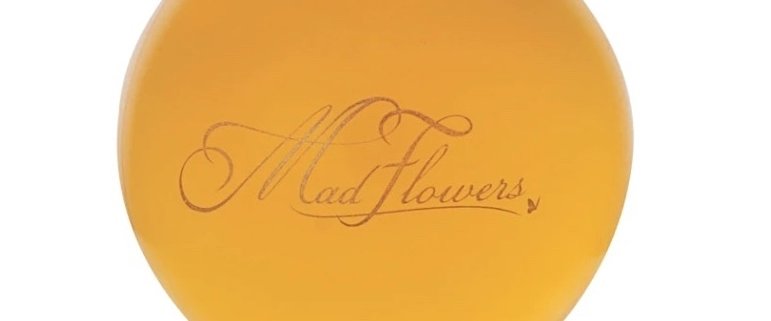 Madflowers Malibu – blending scent and "scentuality"
Our articles may contain affiliate links. For more information, view our policies.
How Madflowers Malibu celebrates sensuality with smells
Research demonstrates that the connection between scent and the mood for love is a powerful one. (You still have doubts? Check out the work of Dr. Alan Hirsch and vintner Max Lake.) And although we are food people first and foremost, we firmly believe that there are times when you don't need to feed physical hunger to achieve more primal effects.
Madflowers Malibu is a boutique skincare brand with a passion for the sensuality of aroma. Their made-in-California product line focuses on a therapeutic blend of ingredients. At the base of each elixir, cream and balm is a blend of nature's ingredients that will soothe and entice the senses of touch and aroma with equal power. The products feel luxurious and although the come with a price tag to match the feel, we believe that if you're needing a splurge on personal care–and you can afford it, these are products that are worth the indulgence.
Our favorite Madflowers Malibu product
If ever there were a time to pamper yourself, it is now. And if you're ready to indulge but want something unique and undeniably sexy, we recommend Madflower Malibu's Breast Elixir.
This vial of bottled love is an essential oil blend that quenches a different kind of thirst. Breast Elixir is a product designed for the delicate tissue of women's breasts. But of course it can also benefit the partner doing the massaging.
Bring out your inner goddess
This specialty, skin care elixir is designed to promote breast firmness and includes ingredients that encourage circulation, anti-aging and also boast anti-inflammatory properties. And its seductive bouquet of scents is pure aphrodisiac. An unusual combination including rosewood, geranium flower, ylang ylang, spearmint and sandalwood, it is at once calming and uplifting and designed to bring out the "inner goddess." Since we all need to let our inner goddess out on occasion, we recommend every sensual woman keep a bottle on her vanity.
For more information on Breast Elixir and all of Madflowers Malibu's products, visit the Madflowers website.
FREE APHRODISIAC NEWSLETTER
Subscribe to our free aphrodisiac newsletter