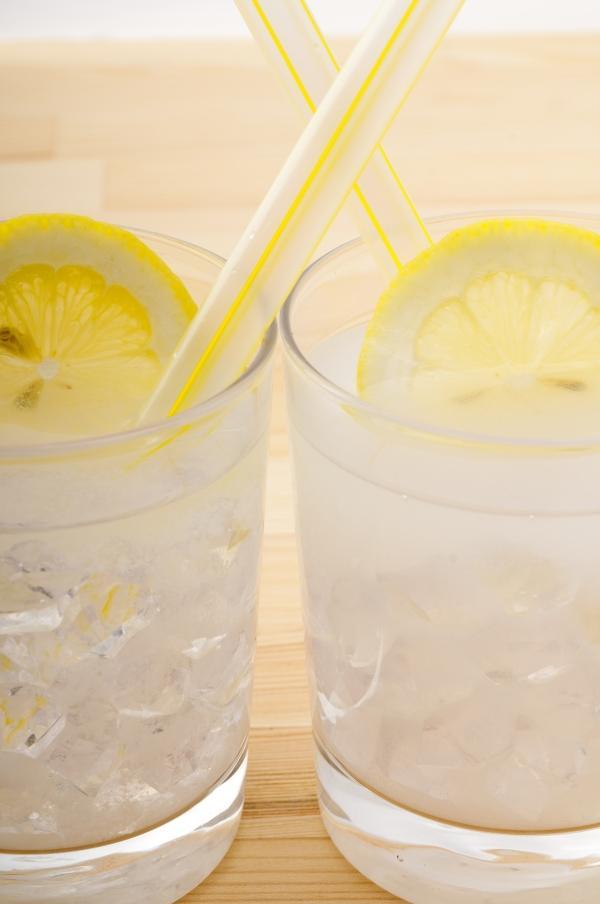 Limoncello Spritz: an unbelievably easy limoncello cocktail recipe
Our articles may contain affiliate links. For more information, view our policies.
I love a good spritz cocktail. These drinks are light and refreshing and lower in alcohol than the average mixed drink. But this easy, three-ingredient limoncello spritz recipe is my all-time favorite summer spritz. A unique limoncello drink, in both color and flavor, it is the essence of summer in a glass.
How to make this easy spritzer cocktail
Although a traditional spritz cocktail uses a combination of Prosecco and soda water or sparkling water for effervescence, this variation on a spritz simplifies things. (A traditional limoncello spritzer is really just a twist on the famous Italian drink, the Aperol spritz.) I skip the sparkling wine to truly showcase the refreshingly sweet-tart flavor of limoncello. A summer cocktail recipe couldn't be easier or more refreshing than this delicious drink!
Try our recipe for a traditional Aperol spritz
With the right ratio of sweet, syrupy lemon liqueur and the effervescence of club soda or sparkling water, this spritz cocktail is like the adult version of an icy glass of lemonade. As I mentioned, making this refreshing lemon spritz just takes 3 ingredients:
Chilled limoncello (You can store your limoncello in the freezer.)
Seltzer or sparkling water (You can substitute with club soda but do not use tonic water.)
Fresh ice cubes, not crushed ice (Be sure your ice is freshly made. Because it's poured over ice, the only thing that can ruin this blissfully simple drink is the flavor of stale ice. Also, this drink is best with ice cubes, not crushed ice.)
You can also add a garnish or two to give your drink a bit of flare. I like to garnish with a sprig of fresh mint or basil leaves and/or fresh lemon slices. (You can cut the lemon as a wheel or a wedge. It's really a matter of personal preference.)
You don't need any special equipment to make this simple limoncello and soda. No cocktail shaker or martini glasses for this one! You simply add limoncello to a glass with ice and top with the seltzer. There's no need to even stir! (I use rocks glasses for this drink. But if you don't have rocks glasses, stemless wine glasses or even highball glasses.)
You really can't get more simple or more refreshing. It might be the perfect summer drink. The only thing you really need is a great bottle of Limoncello. If you don't already have one, here's everything you need to know to buy, store and enjoy this sensational liqueur.
What is Limoncello?
Limoncello is an Italian liqueur, mainly produced in the boot-shaped nation's south. This includes the region around the Gulf of Naples, the Sorrentine Peninsula and the Amalfi Coast. Although it is produced commercially, Limoncello is one of those drinks Italians often make at home for themselves. Yes, you can absolutely make your own!
How is it made?
The drink is made by soaking lemon peels in a neutral, grain alcohol. After this mixture steeps for a minimum of several days, it's strained. Then a simple syrup, (sugar melted in water), is slowly added. For a homemade version, careful tasting is required at this stage to get the right ratio of sweetness to citrus. (And don't forget, citrus is among our 10 Best Foods for Women.)
Although the exact origin of Limoncello isn't known, according to Italy magazine, the tradition of making this sweet and tart liqueur is at least 100 years old. There are claims that the drink's origin can be traced back to the Middle Ages but there's little evidence to support the claim. But we do know for sure, that the drink has been produced in southern Italy since at least the early 1900s.
RELATED: Love lemons? Try this Lemon Soufflé recipe
Where to buy it
Limoncello can be found in most liquor stores and on Amazon.com. If you can't find it at the liquor you can try your hand at a homemade version using vodka or grappa as the spirit. This citrus liqueur is most commonly served after dinner but this cocktail version is our go-to afternoon drink in summer.
How do you store Limoncello?
Limoncello can be stored at room temperature, in the refrigerator or even in the freezer. It will never go "bad" but it will lose its lemon flavor over time.
Before mixing drinks with a dusty bottle of Limoncello pulled from the back of your liquor cabinet, give it a taste to make sure it still offers the tart, refreshing flavor of lemons. If it doesn't, it's time to buy a fresh bottle!
If you love limoncello and you're planning on making this Limoncello spritzer recipe often, I recommend storing your Limoncello in the freezer so it's ice cold and ready to go whenever the mood for a Limoncello drink strikes.
Serving suggestions
This easy cocktail recipe is a great choice for a small get-together. But it's also a nice recipe for a stress-free romantic evening. And because it's a relatively low-alcohol adult beverage, it's a good choice for day drinking.
Occasions that call for a limoncello spritzer include:
Brunch
Poolside
As a pre-dinner drink (aperitif)
Cocktail hour with friends
Romantic dinner under the stars
Wednesday
My favorite summer appetizers to pair with this 3-ingredient drink
Stuffed Zucchini Flowers
Chile Lime Watermelon Skewers
Fennel, Asparagus & Artichoke Empanadas
Diane's Traditional Hummus
Summer Vegetable Tempura
Charcuterie for Two
Easy Limoncello Spritz Cocktail
Print Recipe
When you want a refreshing cocktail without any fuss, this deliciously tangy and tart drink is going to be your fix. 
Ingredients
1 1/2

oz

chilled limoncello*

2-4

cubes fresh ice

do not use crushed ice

seltzer or sparkling water**

1

sprig mint for garnish

optional

1

fresh lemon slice for garnish

optional
Instructions
Add limoncello to a rocks glass with fresh ice.

Top with sparkling water or seltzer and serve with a fresh sprig of mint or lemon wedge.
Notes
For the best cocktail experience, make sure you always use fresh ice. And for this drink in particular, use ice cubes instead of crushed ice.

*If you plan on making this recipe frequently, store your bottle of limoncello in the freezer all summer long.

**You can substitute with club soda but do not use tonic water.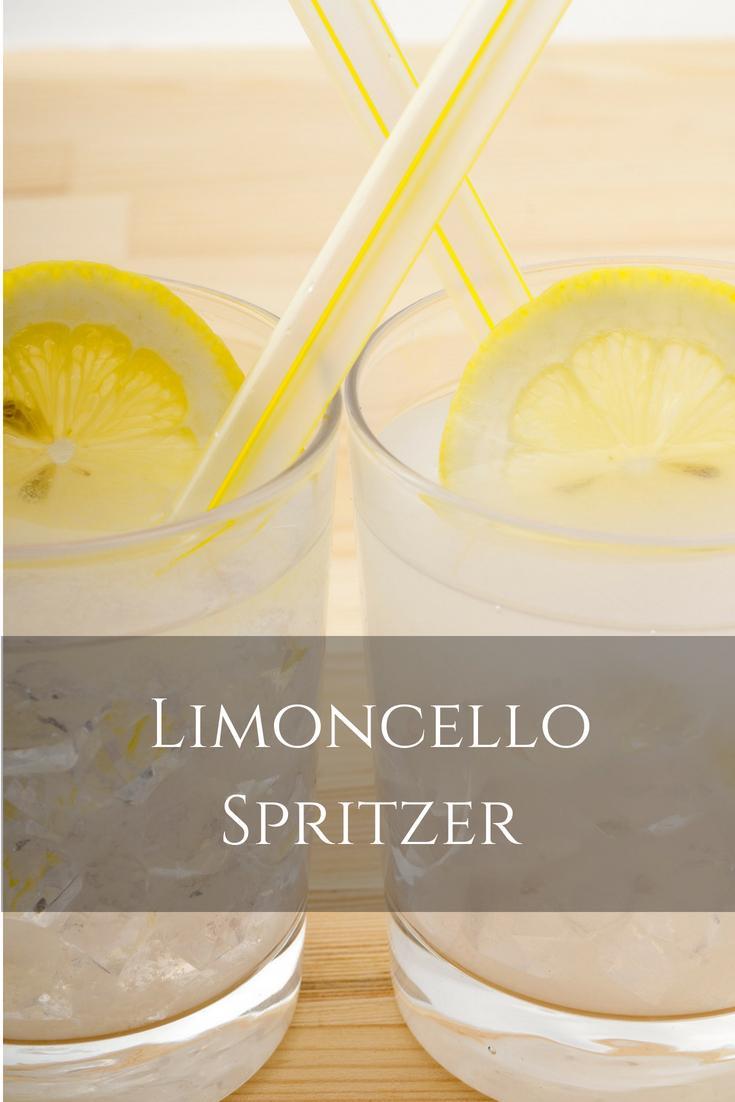 Limoncello bottles photo by Alex B from Pixabay
Latest posts by Amy Reiley
(see all)
Get on our mailing list
Subscribe and get our exclusive list of Six Great Sex-Boosting Snack Foods for FREE! Unsubscribe at any time.