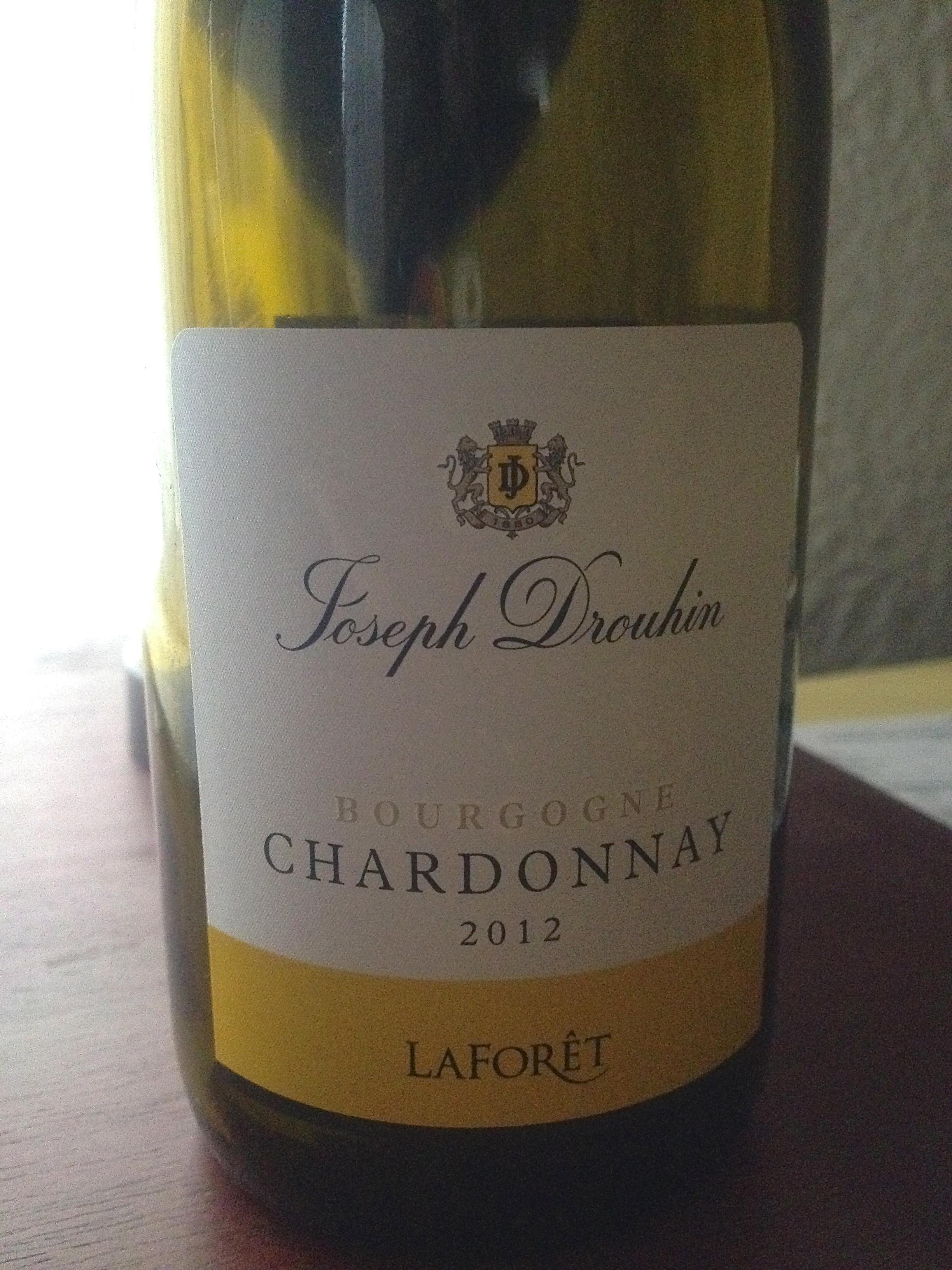 Joseph Drouhin LaForêt Bourgogne Chardonnay
Our articles may contain affiliate links. For more information, view our policies.
The Wine of the Week
by Annette Tomei
2012 Joseph Drouhin, LaForêt Bourgogne Chardonnay, Burgundy, France
The Chardonnay grape is nothing if not at the mercy of the terroir; climate, soil conditions, and indigenous yeasts; and then wine making techniques from malolactic fermentation to barrel aging, or the choice of still or sparkling style (remember, Chardonnay is the primary grape of Champagne, as well!)."The world's most famous wine grape," is at home in Burgundy. Nearly all of Bourgogne Blanc is comprised of Chardonnay. However, not even all white Burgundies are interchangeable. The wines of Chablis are fresh and minerally, those of the Côtes d'Or are more elegant and supple, and the Mâconnais offer fruity appeal. The 2012 Joseph Drouhin LaForêt Chardonnay is a blend of grapes from each of these regions, specifically selected and vinified to blend those characteristics into one very appealing and enjoyable wine. It's a great mid-week wine, and a gateway to their more serious Grand Cru wines.
Maison Joseph Drouhin has been run by the Drouhin family for over 130 years and is now in the fourth generation. They pride themselves on their dedication to the diversity of Burgundy, and they produce a wide variety of wines from the region to make the most of its bounty. Biodynamic and organic practices are used in the production of their wines; Maison Joseph Drouhin was one of the first in Burgundy to incorporate these practices. They were also the first in Burgundy to employ a female oenologist.
The 2012 LaForêt Chardonnay has the aroma of fresh pineapple, citrus, and a bit of funkiness – like fresh pears with pecorino cheese. It has a rich mouthfeel that is well balanced; flavors are fresh and tropical, a touch of marzipan, and a subtle influence from some time in oak barrels – a bit of hazelnut and hint of vanilla. The finish is clean and dry. This wine would make a great aperitif (though a rich one), and would be a wonderful choice with herb-roasted chicken, a simple risotto, or whole roast fish.
FREE APHRODISIAC NEWSLETTER
Subscribe to our free aphrodisiac newsletter