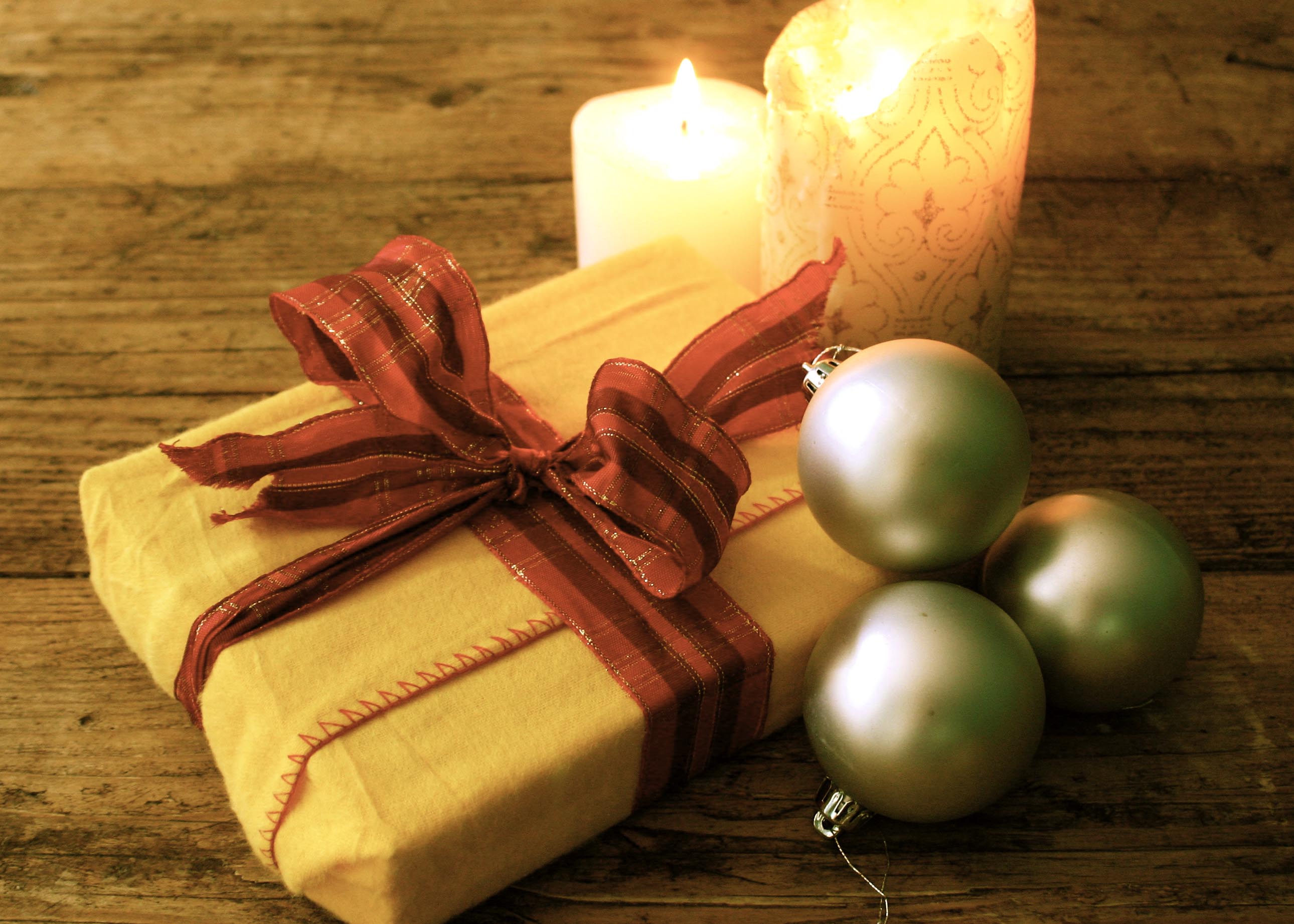 Our articles may contain affiliate links. For more information, view our policies.
Dear Santa,
This year I have been naughty in all the nicest ways. I drank Champagne every chance I got, I indulged in only the finest chocolate, took long walks on the beach. I hosted the most amazing dinner parties and on my birthday I ended a full night of partying with friends by watching the sunrise. I know. I've been really, really good. Because I know you'll want to reward such flawless behavior, I've picked out a few things I'd love to find under the tree this year.
To nourish my tired winter skin and to smell downright edible, please bring me Philosophy's Gingerbread Man Body Soufflé or their Holiday Rescue Kit with Hot Cocoa Shower gel/Shampoo and Marshmallow Body Cream Soufflé. (You might want to pick some up for Mrs. C., too. After all, gingerbread, chocolate and marshmallow are all aphrodisiac).
Now, out of the bedroom and in to the kitchen. There are so many must-haves I'm not sure where to begin. Of all the rooms in the house it's most important to look sexy in the kitchen, right Santa? Don't try to tell me that you don't get a twinkle in your eye every time Mrs. Claus straps on her apron to whip you up some cookies. So to keep things cookin' (wink, wink), don't forget one of Kitsch'n Glam's flirty little aprons. Of all the vintage designs, the Strawberry Shortcake is my favorite. It should go without saying that heels bring out the vixen in me. But cook in them? Forget about it. Instead, how 'bout the High Heel Cake Server from Uncommon Goods? A glass slipper did wonders for Cinderella.
I'd like to break last year's record for throwing fabulous dinner parties, so in 2006 let's up my style quotient with Julia Knight's Red Leather (I feel frisky already) Barware. It comes with everything from a double jigger to a cocktail tray, all covered in faux crocodile, lipstick red leather. And with all those Cosmopolitans and lemon drops I'm bound to be mixing, I'll definitely need the Mr. & Mrs. Jones lemon/lime juicers from 2Jane. Besides, what could start the party better than squishing a fragrant lemon over those quirky little heads? This is one you'll have to see to believe, Santa.
And for the antipasti, I'm famous for offering the finest salami. Cheeseboards are a given, so now I need the salami board by Dean & Deluca. Handcrafted from wood, the board will let me be gentle yet firm with my salami. A winning combo if you ask me. I'll need a little inspiration to keep things interesting, and the Williams-Sonoma Foods of the World book collection is sure to do the trick. The books are filled with history, lifestyle and recipes from the most romantic spots in the world. But which should I pick? Barcelona, Rome, New York, San Francisco? Surprise me!
I'd like to use my final wish, Santa, to request a treat for my sweetheart. I can't help it-I'm a giver. At lunch a bologna sandwich and a bag of chips just won't do for my guy. He deserves Dean & Deluca's Working Class Hero, their signature lunchbox packed with Select Osetra caviar, crème fraiche, spreaders and a flask for the ultimate lunch break.
Well, that should do it for this year, Santa. Don't worry, I won't be bad between now and Christmas morning. And if I am, I'll be so bad, I'll be good (wink).
Happy Holidays!
xoxo,
Melissa Wilbanks
P.S. If you have any trouble finding my favorite things, please refer to my Buyer's Guide on the next page.
FREE APHRODISIAC NEWSLETTER
Subscribe to our free aphrodisiac newsletter