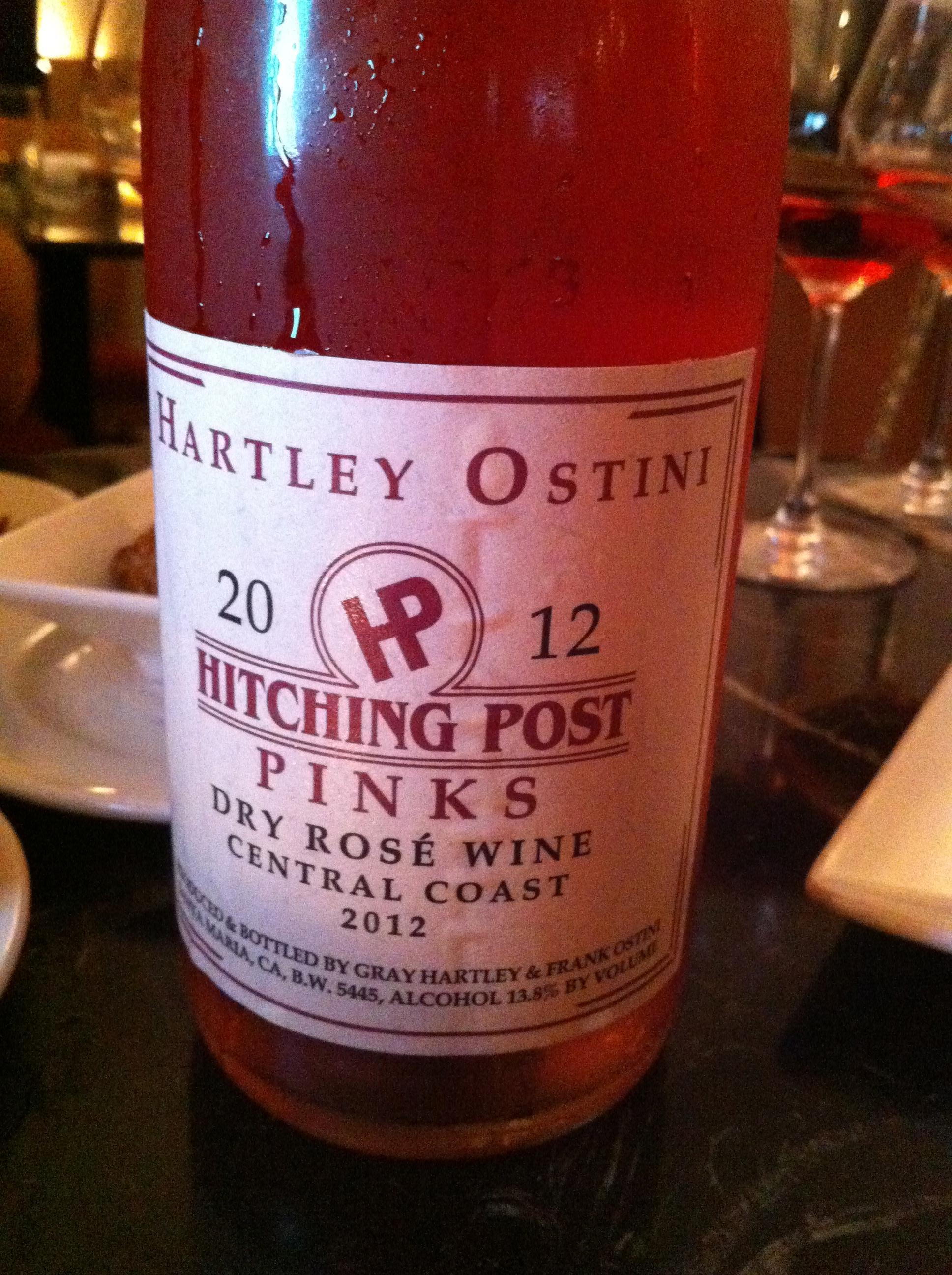 Hartley-Ostini Hitching Post Pinks
Our articles may contain affiliate links. For more information, view our policies.
2012 Hartley-Ostini, Hitching Post "Pinks", Dry Rose, Central Coast, Santa Barbara County, California, USA
Sometimes wine is made even more enjoyable and more memorable when it is accompanied by a good story. The wines of Hartley-Ostini Hitching Post are certainly in that category.
Gray Hartley, former Alaskan fisherman and Chef Frank Ostini, owner of the iconic Hitching Post Restaurant have been making wine in Santa Barbara County since 1979. The winemaking style at Hitching Post Wines is similar to Frank Ostini's approach to cooking – "combining flavors and textures to make a whole complete and satisfying taste."
Then, in 2004, came the movie "Sideways" – a game changer for producers of Central Coast Pinot Noir (and, temporarily, for Merlot producers everywhere). Though Hitching Post Wines had been around for decades, the impact of their starring role, along with the Hitching Post Restaurant, in one of the most popular wine-centric movies ever made was a marketing boom for the small company.
"Pinks" refers to the salmon for which winemaker Gray Hartley spent nearly three decades fishing. Now it refers to the deep red-pink of the free-run juice used to make this rosé of Pinot Noir, Grenache and the grape Valdiguie (aka Gros Auxerrois, native to the Languedoc-Roussillon region of southern France).
The initial aroma was licorice candy – think Good-n-Plenty candies with red cherry and a hint of bacon in the end that is likely due to the partial oak aging. The wine is medium-plus in body (big for a rosé at 13.8% ABV) with flavors of black pepper, dark cherry, and a refreshing tartness that leads to a spicy finish. It's a refreshing wine with or without food. Try prosciutto-wrapped cantaloupe with Parmesan cheese, briny olives, and candied walnuts for your own California Coast-style summer indulgence.
Note: Special thanks to Anna Dais, sommelier at Morrell Wine Bar & Cafe in NYC for the rosé tasting that led me to this fun wine!
FREE APHRODISIAC NEWSLETTER
Subscribe to our free aphrodisiac newsletter