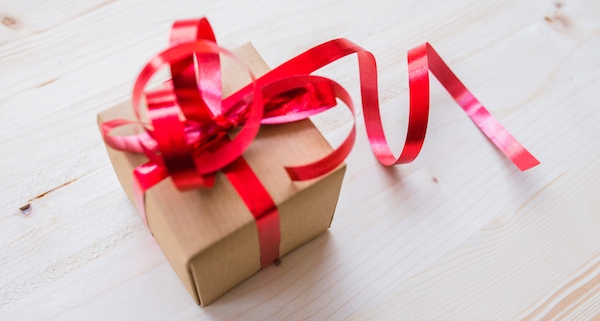 2018 Gift Guide: Give Gifts that Give Back to Your Community
Our articles may contain affiliate links. For more information, view our policies.
As the West Coast suffers under the scourge of massive wildfires, once again some of our top holiday ideas are suggestions for gifts that give back to fire victims in many different ways…and some are just playful and unique ideas for the loved ones in your life…and those others you feel the need to gift at this time.
In Part One of our holiday guide, we delve into all kinds of treats but avoid the adult beverage category. That is a guide all in its own. To check out our favorite wines to give as a gift, check out Part 2.
A dating and drinking wine memoir with a Wine Country wildfire message
First, author Lisa Mattson, whose day job is heading up Marketing and Communications for Jordan Vineyards and Winery, is donating 100% of the proceeds from the sales of her hilarious autobiographical dating/drinking/waitressing memoir to Sonoma Family Meal. "The Exes in My Glass" is the savvy recounting of a young woman's journey from beer and bubbas in Kansas to love and a career in fine wine in California. This is the perfect book club book. Especially this season when proceeds from Lisa's book sales benefit this crucial charity which is still feeding 80 families every week who are still struggling to recover from the disaster. Read more and buy the book here /.
A book for the whole family gives back to those who lost everything
In the same spirit, I am donating all proceeds from the download of my children's book, Where did Thaddeus Go?, about a little lost dog's adventure in Los Angeles, to wildfire victims in L.A. Amusing and comical, the adventures of little Thaddeus are sure to delight. Order at https://www.amazon.com/dp/B07KJLMKZV/ref=sr_1_1?ie=UTF8&qid=1542238221&sr=8-1&keywords=where+did+thaddeus+go
Give them a forever friend
On the fun side, for pet lovers of all kinds, why not have a custom-created stuffed animal in the image of your dog, cat, bird, guinea pig or any domestic animal. With a simple snap of a photo, have the crafters at Petsies formulate a stuffed companion for your real pet and maybe a travel pet for you to take along when you have to be far away from your fur baby. So adorable, unique and truly a one-of-a-kind gift, mypetsies.com.
Give the gift of caffeine
For the coffee lover who does not want to be parted from their pour over coffee, drip kits to the rescue! I love this concept and it took an array of coffee roasters and baristas as well as 500 design prototypes to get this one right. (And don't forget, coffee is an aphrodisiac.) A portable, travel, drip kits that makes sure you have exactly the coffee you want wherever you may be. With a commitment to be 100% sustainable in the next couple years, this company takes global responsibility and good coffee seriously. Check out this cool concept and order at https://dripkit.coffee/ and check out this video https://youtu.be/QAk1gC-aTdU.
Help them "be" with CBD
CBD is the hottest trend for relaxation and therapy without the psychedelic effects of THC. Color Up Therapeutics puts their products into service by integrating Eastern and Western therapeutic bodywork, aesthetics, yoga, and meditation into their products. They are strictly cruelty-free. They're also all-natural and gluten-free. Check out their very cool kits and stocking stuffers on the Color Up Therapeutics website.
A wearable statement

Buy a bracelet from 4Ocean because it's a gift that gives back to ocean conservation. These cool and stylish bracelets are 100% recycled. And the sale of each one does good for the environment, 4ocean.com
Give them the sky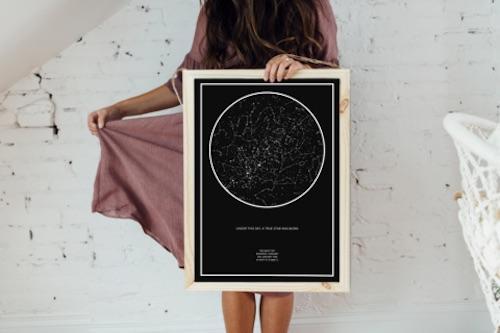 Capture the sky on the night you were born, the night you were married, the night you became pregnant or any other night that holds importance with The Night Sky. Get the sky of that important night memorialized in a number of different ways at thenightsky.com.
Keep their beans warm in the name of fighting cancer
Love Your Melon Beanies and accessories are prized by celebs like Justin Bieber, Mila Kunis and Ashton Kutcher. And 50% of proceeds go to nonprofit partners fighting pediatric cancer. High-quality knit hats and other apparel popular among college students and other fashion aficionados is also gifted to ever child battling cancer in the U.S. To date Love Your Melon has donated $4.7 million to childhood cancer and giver over 149,000 beanies to kids. Now these are gifts that give back! Loveyourmelon.com
An oil that keeps giving
Deergnaw Olive Oil is unfiltered, unfined and a totally fruity combination of French and Italian olive varietals lovingly grown on the Deergnaw ranch in Dry Creek Valley. A family-owned operation, Deergnaw's oil is prized by local Healdsburg chefs like Mateo Grando. And Deergnaw is now available to the public for $29 a bottle. It makes our list not only for its one-of-a-kind flavor, but because in the name of gifts that give back, $5 a bottle will go to wildfire relief for the Camp Fire of Butte County. Visit deergnaw.com or see father Russ and son Jake at the Healdsburg Farmer's Market every Saturday.
For more gift ideas, check out our product reviews.
Latest posts by Barbara Barrielle
(see all)
Get on our mailing list
Subscribe and get our exclusive list of Six Great Sex-Boosting Snack Foods for FREE! Unsubscribe at any time.