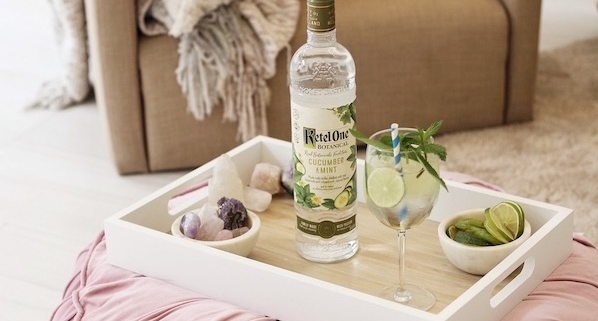 Need a Friendsgiving Cocktail? Try this Mystically Mint Recipe
An easy friendsgiving cocktail
There's something to be said for breaking with tradition. There really is no need to pay for airfare during the most expensive times of the year to fly back to the land of familiarity just to watch Auntie May nod off in the stuffing…again. Maybe this is your year for a convivial Friendsgiving. It will be a table set for guests of your choosing rather than the ones to which you're bound. For those of you lucky enough to be able to choose your Thanksgiving dining dates, we offer you this Friendsgiving cocktail, the Mystically Mint.
An interesting vodka concept
This cocktail is not one of my invention. It was sent to me as an introduction to Ketel One Botanical. The vodka is a departure from traditionally flavored clear spirits. For Ketel's version, the base vodka is infused with natural botanicals after distillation. Yes, in essence, it's still a vodka infused with other flavors but one with no artificial flavors. I'll drink to that!
A cocktail layered with aphrodisiacs
The good people at Ketel One tried to sell me on this particular cocktail as a low-carb version of typical sugar-sweetened drinks. But what really sold me on this Friendsgiving cocktail was the layering of aphrodisiac ingredients. Mystically Mint starts with Ketel's Botanical Cucumber and Mint. (Need I remind you that both cucumber and mint are aphrodisiacs of notorious repute?)
A splash of Elderflower liqueur adds a hint of sweetness. And although I've not run across historical references to elderflower as aphrodisiac, I have no doubt believing that it adds to the drink's aphrodisiac power. The flavors are rounded out by a squeeze of fresh lime juice, which is one of our Best Foods for Women. And then it's garnished with even more mint and the aphrodisiac of basil. If this drink does it's job, your Friendsgiving may turn into a matchmaking event.
So, enjoy your Friendsgiving cocktail and this special night among your chosen guests. Because if this drink does it's job, you just might be spending next Thanksgiving with your new in-laws!
Mystically Mint
Herbaceous, fresh and delicate, this mint-forward cocktail awakens the palate with its subtle yet sweet, earthy flavor.
Course:
aperitif, cocktails
Diet and Health:
low carb
Seasonal:
Christmas, New Year's Eve, summer, Thanksgiving, winter
Ingredients
1.5

oz

Ketel One Botanical Cucumber & Mint

.25

oz

Elderflower Liqueur

3

oz

soda water

3-4

slices

lime

1-2

sprigs mint

1-2

sprigs basil
Instructions
Combine first three ingredients in a wine glass over ice.
Pin this recipe: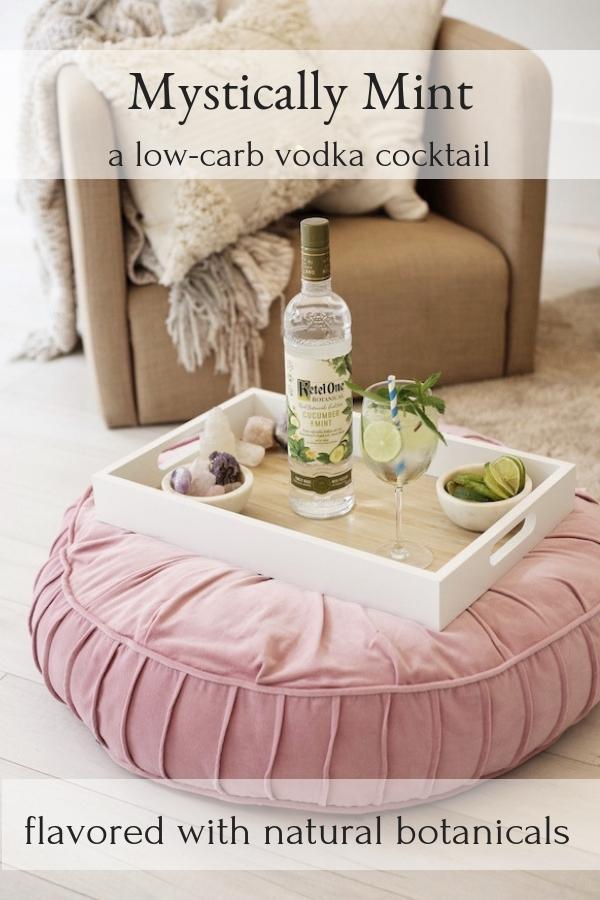 FREE APHRODISIAC NEWSLETTER
Subscribe to our free aphrodisiac newsletter