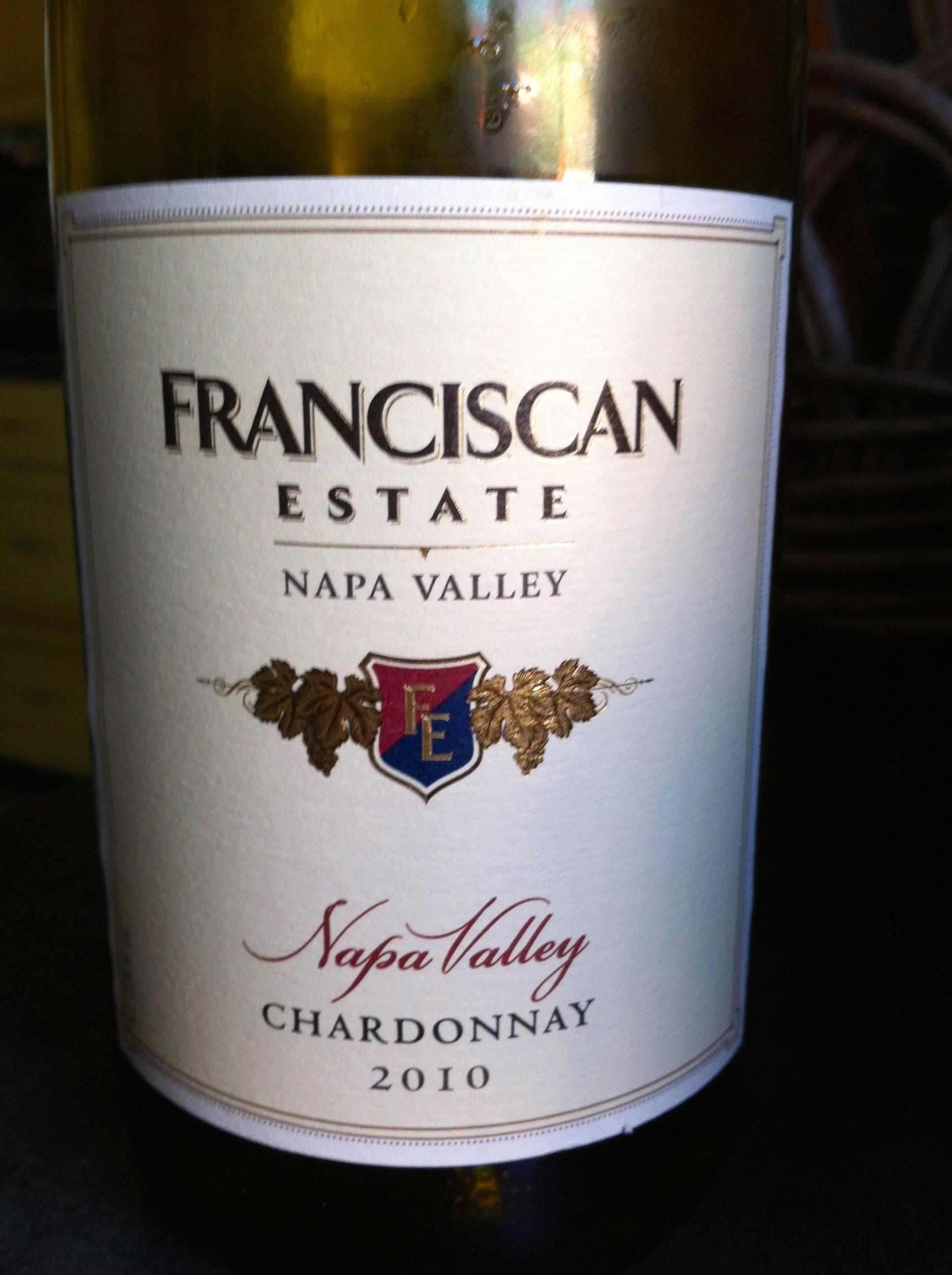 Franciscan Estates Napa Valley Chardonnay
Our articles may contain affiliate links. For more information, view our policies.
2010 Franciscan Estate Napa Valley Chardonnay
Franciscan Estates is one of Napa Valley's tried and true – in operation since 1973, this winery has played an important role in establishing and maintaining Napa's reputation as one of the world's premier wine regions.
Napa Valley Chardonnay has been both the darling and the despised as wine drinking fads have come and gone. Often, grapes grown in hot climates (chard prefers cool climates) produce wines that lack the zip of acidity needed to give structure to their fullness; then, often aggressively aged to dessert-like richness, a serious love-hate relationship ensues in the marketplace. Fortunately, producers such as Franciscan Estates produce Chardonnays from vineyards in the cool, breezy Carneros region and utilize oak fermentation and aging as a means to accentuate, not overwhelm their wines.
The Franciscan Estates Napa Valley Chardonnay is a good drinking wine – especially with a group of both American Chardonnay lovers and haters – it has something to satisfy either side. Although both French and American oak barrels are used, the American oak aromas are more prevalent. Herbs and minerally citrus give way to ripe pear; a refreshing tingle of acidity balances a supple butteriness. A slight tang of ripe pineapple rounds out to aromas of pear-frangipane tart.
This wine is enjoyable alone, but it was even better with almond and pimenton-crusted pork tenderloin over red lentil and spring vegetable salad. This dish offered balance for both the herbal and oaky characteristics of the wine… This wine would also go well with grilled foods and salads – Memorial Day cookout anyone?
FREE APHRODISIAC NEWSLETTER
Subscribe to our free aphrodisiac newsletter