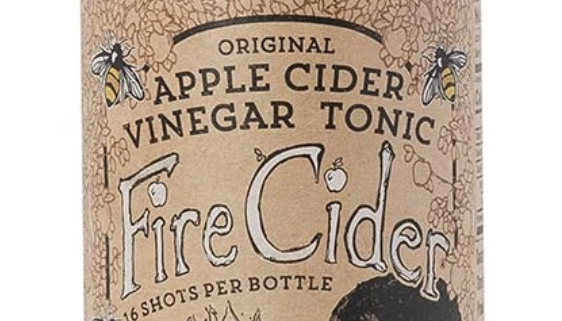 Why You Should Try Shire City Fire Cider
Our articles may contain affiliate links. For more information, view our policies.
What is fire cider?
Apple cider vinegar is an old, New England remedy for just about everything. It's been used to cure complaints from allergies to hangovers.
But cider vinegar is also known to promote digestion. Although this vinegar can be fantastic for cooking, a shot of cider vinegar on its own is not exactly a flavor most of us are jumping up to slurp.
That's why we're in love with Shire City Fire Cider. In fact, it's my favorite non-alcoholic aperitif. It's also our team's favorite health tonic for the winter cold and flu season.
The elixir is a traditional New England recipe for tonic used through the ages to treat a variety of ills. But most recipes for this potent cure-all are barely palatable at best.
Made with holistic health and wellbeing in mind, this commercially available version under the Shire City Herbals Fire Cider name is crafted in Massachusetts from a base of raw apple cider vinegar. Then the tonic is then layered with tempting spices, including horseradish, turmeric and ginger. It's kissed with the aphrodisiac of raw honey for just a hint of sweetness. (There is also a honey-free, vegan version. However, I prefer the original.)
How to use Shire City Fire Cider
This tonic works brilliantly as an aid to digestion as a pre-dinner sip. (And yes, several nameless members of our editorial team confirm that it will kick that hangover right out of your system.)
But it's also fun to use in cooking and cocktailing. Think warming recipes like spicy Hot Toddys. Or try it to spice up a side dish, like with this recipe for spicy Butter Braised Collards.
In fact, there are so many ways to enjoy this elixir. If you're needing inspiration, the good people at Fire Cider offer a wealth of recipes and serving suggestions on their blog. (Don't miss the recipe for Fire Cider Gummies!)
For more information, Visit this unique company's website.
FREE APHRODISIAC NEWSLETTER
Subscribe to our free aphrodisiac newsletter