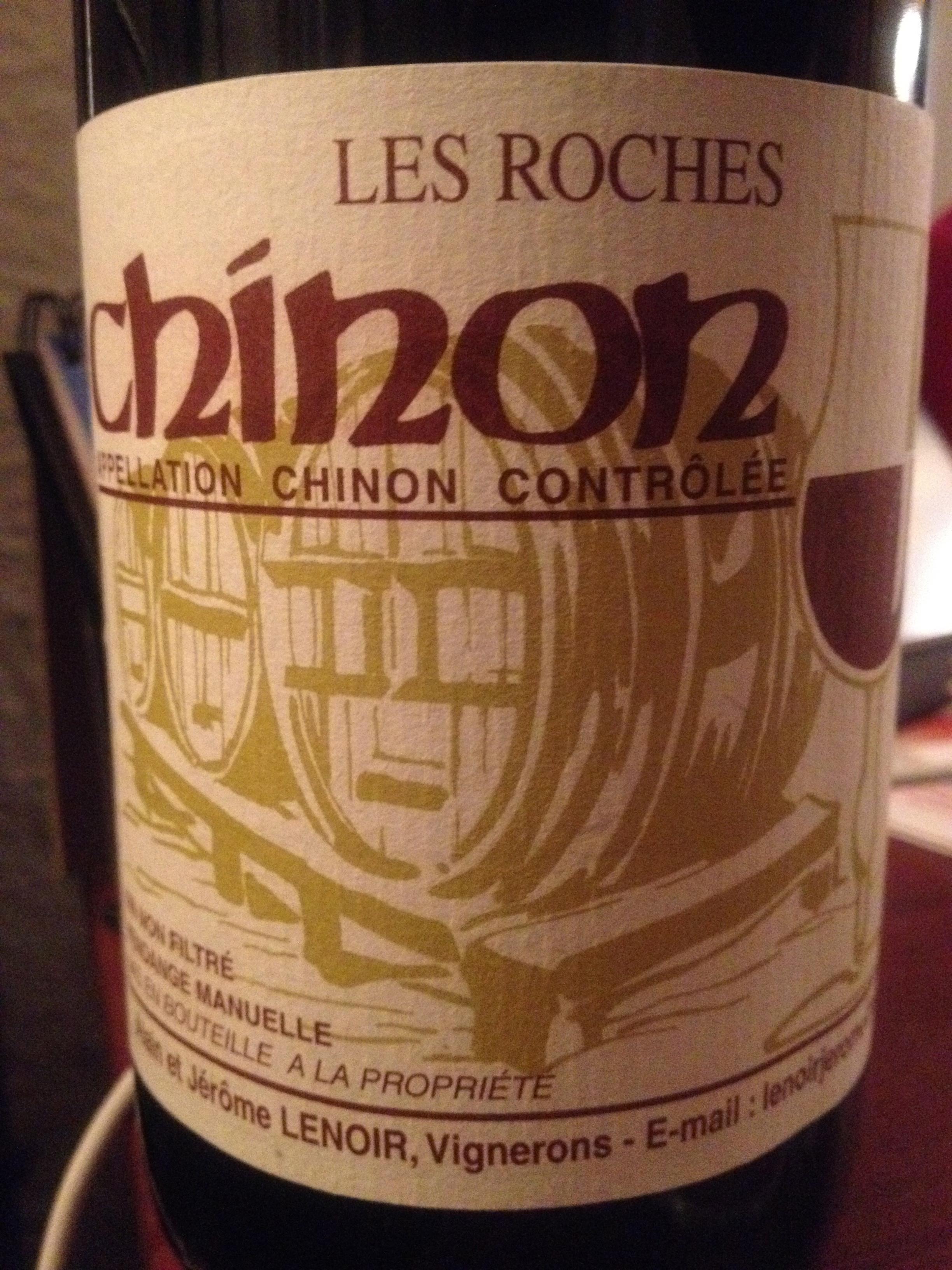 Domaine Les Roches Chinon, Loire Valley, France
Our articles may contain affiliate links. For more information, view our policies.
The Wine of the Week 
by Annette Tomei
2003 Alain et Jerome Lenoir, Domaine Les Roches Chinon, Loire Valley, France
Though technically situated in the Touraine, the appellation Chinon is considered to be within the Loire Valley. Nearly 90% of the wines produced in Chinon are red wines, in contrast with the majority of other Loire Valley appellations that produce predominantly white wines. Chinon is made from the Cabernet Franc grape (locally known as Breton) with up to 10% Cabernet Sauvignon – both grapes are more commonly associated with Bordeaux.
Cabernet Franc typically has herbal, almost licorice-like aromas, as well as some spice, pencil shavings and red berries. The wines can also be a bit vegetal with aromas of green bell pepper – this is not considered a fault in Cab Francs as much as it is an indication of terroir.
Alain (father) and Jerome (son) Lenoir, producers of Domaine Les Roches, continue the winemaking traditions started by Alain's grandfather over 100 years ago. No chemicals and no machinery in the vineyards, even the barrels used for aging (3 years before bottling) have been, themselves, aged to perfection under the critical eyes of the father and son team. Another fact that separates the wines of Domaine Les Roches is that each vintage is aged in bottle until it is considered ready to enjoy before it is released – for example, when other wineries were releasing their 2009 vintages, the Lenoir's were releasing their 2002.
The 2003 vintage was quite hot in the typically cool Loire Valley. Still, this wine maintains the best characteristics of a classic Chinon and an alcohol content of only 12.5%. As an aside, I confess that I fell a bit head over heels for this one, and my first tasting note was "yum!" Aromas of brambly forest floor, ripe raspberries and black pepper later opened to include a touch of violet and some red roses. Classic herbal, peppery flavors brought up images of a perfectly prepared steak (which would make a lovely pairing) – all balanced with a mouthwatering burst of fresh tartness. This wine is a comfortable with a cheese course or a steak as it is with earthy, herbal mushrooms and grains, roast vegetables, roast chicken, grilled fish, or pasta with marinara sauce.
Annette is the founder of VinEducation, where she is a food and beverage educator and consultant. She is also a professional chef who frequently contributes delicious recipes to EatSomethingSexy.com.
FREE APHRODISIAC NEWSLETTER
Subscribe to our free aphrodisiac newsletter