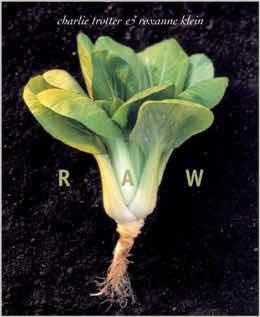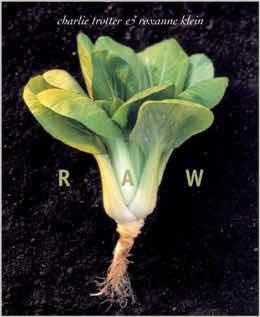 Chef Charlie Trotter introduces a raw cookbook
In 1999 Chef Juliano Brotman debuted his firs raw food recipe book, Raw: The Uncook Book. But it took almost five years for raw foods to catch on. This summer represents an American raw food craze due in a large part because of a new raw food manual bearing famed chef Charlie Trotter's name.
Not known for raw cuisine, Trotter partnered with chef Roxanne Klein, owner of America's only upscale raw food restaurant, Roxanne, to produce a delectable coffee table book on "cooking" raw.
The book covers the basics of raw food preparation, including dehydrating and juicing before it launches into soups, salads, entrees and desserts. Most of the food is that of the health nut; there's a bunch of foraging for fruits and seeds. (See page 86 for the marinated artichokes, turnips and beets with date and cranberry puree). But as the recipes get more complex, they showcase the arrays of flavors, textures and colors only found in nature's pallette. Some, like bleeding heart radish ravioli with yellow tomato sauce even get a little sexy. While they may not make your lover swoon, raw foods, generally light and easy on the digestive system, lend themselves to an evening of seduction.
FREE APHRODISIAC NEWSLETTER
Subscribe to our free aphrodisiac newsletter
https://www.eatsomethingsexy.com/wp-content/uploads/2004/08/raw_cookbook.jpg
317
260
admin
https://www.eatsomethingsexy.com/wp-content/uploads/2017/01/Amy-Reileys.png
admin
2004-08-10 20:20:33
2016-09-26 13:00:50
Cooking in the Raw with Charlie Trotter and Roxanne Klein--a new raw cookbook