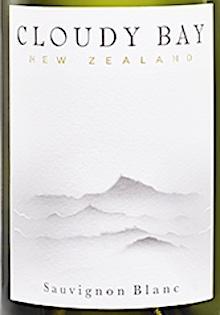 How the Familiarity of Cloudy Bay Sauvignon Blanc Breeds Contentment
Our articles may contain affiliate links. For more information, view our policies.
Cloudy Bay Sauvignon Blanc, Marlborough, New Zealand
Wine of the Week with Annette Tomei
Remember that song you used to love so much that you couldn't get enough of it, then one day you cringed to hear the opening bar? The smell of the cologne your old boyfriend wore that once made you swoon, and now makes you gag?
OK, maybe not that bad… but still. There are some wines that, when I first started drinking them, I couldn't get enough. Then they became popular. Too popular. So popular that I was embarrassed to be seen with them because wine "professionals" are supposed to like the rare, the unique, the obscure… not the stuff everyone else is drinking. Or so I thought.

About this wine
Marlborough, located in the northeast of New Zealand's south island. It is considered by many to be the most important wine region in New Zealand. It consists of two valleys traveling up the Pacific Coast. The ocean winds are a huge influence on the region's terroir.
Cloudy Bay was established in 1985. It is one of the first, and one of the most successful, wineries in the Marlborough region. Founder David Hohnen is quoted as saying, "Many people can remember their first taste of Cloudy Bay." I am one of them. It was my first taste of New Zealand wine. I was a chef in Napa Valley studying flavor dynamics. It was electrifying. I couldn't get enough…then I moved on.
Recently, I was reunited with this old favorite and reminded of that first taste. More than 15 vintages later, Cloudy Bay Sauvignon Blanc is still all I remembered. Passionfruit, guava, fresh cilantro (a more apt and more appetizing descriptor than cat pee), and floral Meyer lemon aromas leap from the glass.
These aromas remain steady on the palate with the addition of ripe, juicy stone fruits. This is a medium-plus-bodied wine with mouthwatering acidity and a long finish.
There are many foods to recommend with this wine, and some of them are notoriously difficult to pair with wines… steamed artichokes and asparagus come to mind.
Others are almost textbook in nature: fresh goat cheese, oysters, salads. My favorite, though, is middle eastern cuisine – falafel, kabobs, baba ghanoush, and spice-laden chickpea salads.
The verdict
This advice from my 11-year-old niece sums it up nicely… "Like the things you like." I am happy to have Cloudy Bay Sauvignon Blanc back in my life. However, at nearly $30/bottle, the crowd-pleaser is not so budget friendly. Was it worth it to relive a great taste memory? Absolutely! And, I won't let another 15 years pass before I catch up with this old friend again.
Latest posts by Annette Tomei
(see all)
FREE APHRODISIAC NEWSLETTER
Subscribe to our free aphrodisiac newsletter