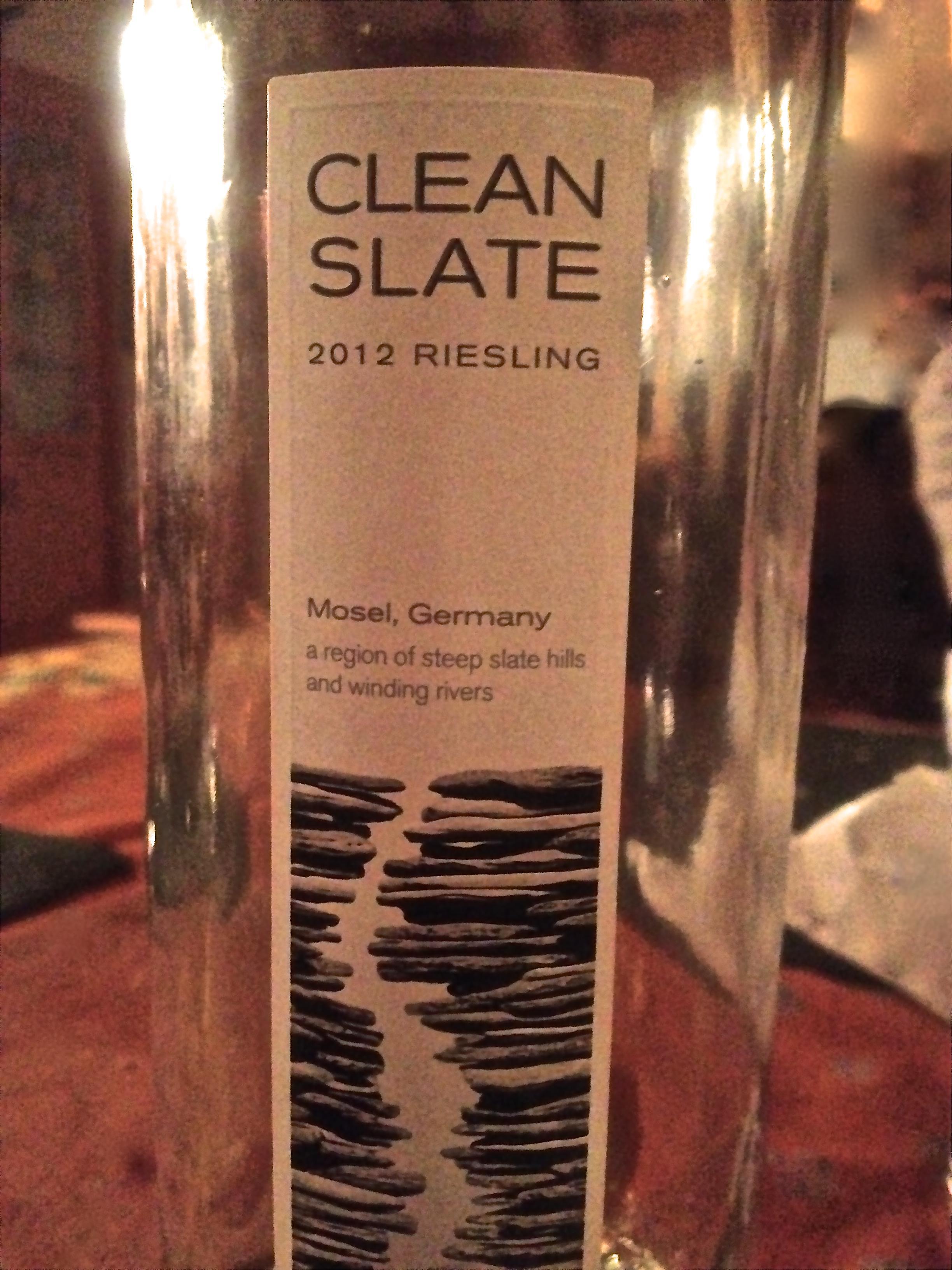 Clean Slate Riesling, Mosel, Germany
Our articles may contain affiliate links. For more information, view our policies.
The Wine of the Week
by Annette Tomei
2012 Clean Slate Riesling, Mosel, Germany
Germany's most significant grape is an aromatic, light skinned, high acid fruit that yields an incredible range of wines in terms of quality, style and flavor. Rieslings from Germany are actually categorized by these particular characteristics (versus by region, like most of Europe). German Riesling has a long history of high-quality, age-worthy wines that, at one time, rivaled Bordeaux as some of the most expensive wine in the world. In the late-20th century, that was almost forgotten as some producers, eager to capitalize on a growing market for low-price sweeter wines, increased the production of lower quality fruit grown in less desirable locations, and the use of techniques such as chaptalization (adding sugars to the grape juice before fermentation).
Fortunately, most producers did not succumb to that fad and German Rieslings are returning to their rightful place in the top wines of the world. Furthermore, those seeking affordable, good quality wines are also in luck. Many of the larger producers, in response to demand, have invested in technology and practices that allow them to make better quality wines at prices that represent excellent value to the consumer.
Clean Slate Riesling is a great example of the latter. Clean Slate is a partnership between Moselland, one of the largest vineyard owners in the Mosel region, and Winebow, one of the top US wine importers. These two powerhouses insure access to quality fruit, as well as an international market – for the consumer this means good wine, great price (under $10/bottle).
As Rieslings go, this a simple, approachable wine that would appeal to a many. It is an off-dry style (approximately 22 grams/liter of residual sugar), so it does have some perceptible sweetness, however it is in no way cloying or soda-like. This wine has the typical Mosel characteristics of tart, crisp minerality and aromas of ripe peaches, as well as some citrus and apple. The finish is clean. Though very drinkable on its own, this is also a great choice for lighter bodied spicy Southeast Asian fare, fish tacos, or light vegetable dishes. It also goes great with Vermont cheddar and similar style cheeses, and some simple fresh fruit desserts.
Annette is the founder of VinEducation, where she is a food and beverage educator and consultant. She is also a professional chef who frequently contributes delicious recipes to EatSomethingSexy.com.
FREE APHRODISIAC NEWSLETTER
Subscribe to our free aphrodisiac newsletter