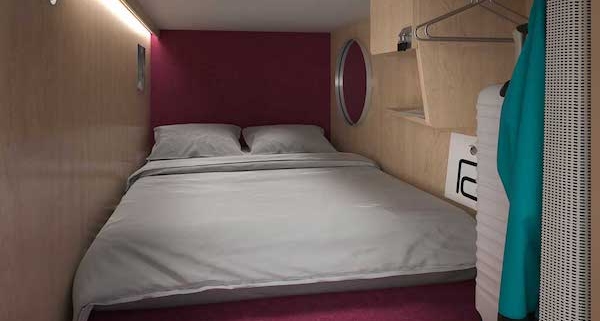 Our articles may contain affiliate links. For more information, view our policies.
Skiing solo? Find a ski (or romantic) partner at this hotel for singles
This winter, you can plan a ski vacation just the way you like it.  It doesn't matter if you're single! Now there's a hotel for that. The new Pangea Pod Hotel in the heart of Whistler Village just opened for business. And not only is this hotel brand new, it's also Canada's first pod hotel.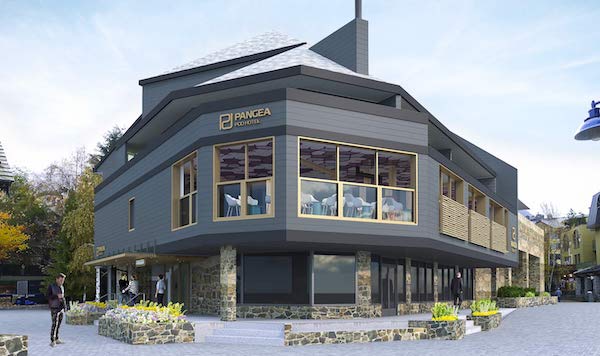 A hotel designed for single travelers, the Pangea Pod Hotel makes traveling on your own feel inviting. It offers multiple social spaces with the goal of inspiring solo travelers to mix and mingle. The hotel even boasts Whistler's only rooftop bar, a glamorous little oasis to après ski with your fellow soloists.You might be thinking to yourself, "Ok, Pangea is Canada's first pod hotel. But what is a pod hotel?" For those of us in North America, that's a reasonable question.
The pod hotel experience
Also known as capsule hotels, pod hotels were popularized in Japan and have crept into Western culture at a slow rate. The concept is to take the amenities of a boutique hotel but shrink them to the size of a bed. This way, guests can enjoy the privacy and high thread count of a four-star hotel without the room rate. The hotel also wins by being able to double or triple the number of guests accommodated.
While most Japanese pods are modular plastic cubes, Pangea does a nice job of appealing to the aesthetics of a modern, North American traveler. The Whistler Pangea pods offer decor similar to what one might expect from a Kimpton or Andaz. The pods offer wood finishes with shelf and closet space as well as artwork on the walls. Oh, and in case you book now but meet that someone special before your trip, Pangea also offers pods for two!
Book your pod
Rates run between approximately $45 and $160 for a single-person pod, depending on the date of your trip. For more information on this pod experience or to book your solo vacation, visit the Whistler Pangea Pod Hotel website. (Be sure to get on their email list to receive special deals.)
FREE APHRODISIAC NEWSLETTER
Subscribe to our free aphrodisiac newsletter