Our articles may contain affiliate links. For more information, view our policies.
Get on an exclusive tour of a closed-to-the-public market
Barcelona is a fish lover's town. The Spanish have a true appreciation for seafood dishes–and fish of every size and description. And for restaurateurs, one of the most important places in Barcelona is the wholesale fish market. And now, the public can get in on a special fish market tour.
Of course, this market is closed to the public. Or, at least, it was until the Majestic Hotel & Spa arranged a marine biologist-led tour of this incredible market. It is an opportunity available only to Majestic guests. Marine biologist Anna Bozzano leads participants on this incredible fish market tour, educating them on the day's catch. (This is likely to include such local favorites as hake, monkfish, langoustines and cod.) Participants will get to witness chefs barter for their daily specials. You'll gain insight into what fish are important to Spanish cuisine and how the local catch impacts the local food scene. The tour includes a seafood tapas experience in the fishermen's neighborhood, "La Barceloneta." And the day ends with dinner at the hotel, prepared from today's catch.
About the Majestic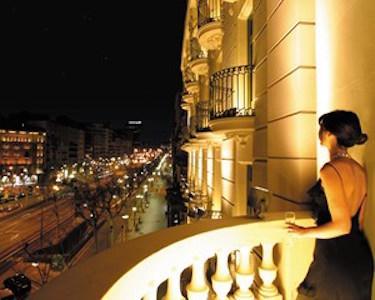 The Majestic Hotel & Spa is one of Barcelona's most luxurious historic hotels. It is located in the heart of stylish Passeig de Gracia. (In case you're not familiar with Barcelona's culture, Passeig de Gracia is one of the city's major avenues. It's a shopping district known for its significant architecture.) The hotel offers 5 star hospitality and a unique spa. Butler service is available to guests of any of the penthouses. And the hotel even offers a scooter service. For more on the hotel and this special fish market tour, visit the Majestic website.
And if this has your mouth watering for seafood but you can't rush of to Spain, just visit our index of great seafood recipes.
FREE APHRODISIAC NEWSLETTER
Subscribe to our free aphrodisiac newsletter