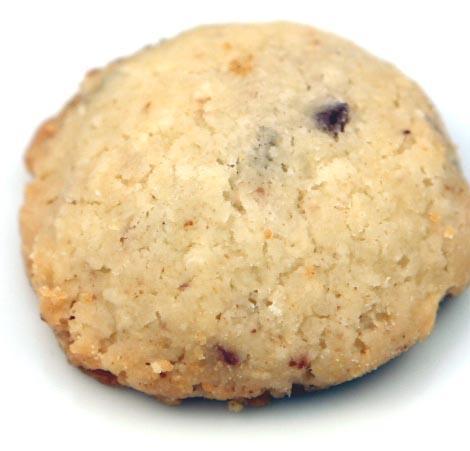 Bacon cookies give the classic cookie a savory makeover
If you've never experienced a savory cookie, your first time is going to be unforgettable–bacon cookies(!). We are thrilled that one of our favorite bakers, Leah Kuo, divulged this secret for our (and your) pleasure. The recipe combines the nutty, cheesy goodness of Gouda with what might be the world's most popular meat right now, bacon. (Discover why I've put bacon on my list of the best aphrodisiac foods.)
The combination of bacon with the richly nutty Dutch cheese is both decadent and delicious. Serve these bacon cookies as a party-pleasing appetizer with your favorite wine. (Personally, I love these cookies with a Brut Champagne or sparkling wine like this one.) Or skip the ceremony and hand-feed them to your lover as a sexy, midnight snack. They're also perfect for a romantic picnic.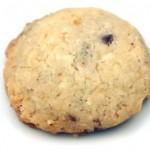 Gouda Bacon Savory Cookies
This recipe will show you just how good a savory cookie can be. Made with tangy gouda and salty bacon, they're the perfect appetizer or small bite with wine.
Seasonal:
Christmas, Father's Day, Holiday season, New Year's Eve, Thanksgiving
Ingredients
12

tbsp

salted butter

softened, 6 oz

1

cup

unbleached all-purpose wheat flour

8 oz

1

tsp

dry mustard

0.167 oz

1/8

tsp

salt

0.021 oz

5

strips hickory smoked bacon

1

cups

½ shredded Gouda cheese

12 oz
Instructions
Adjust oven racks to the upper and lower-middle positions and heat oven to 375 degrees Fahrenheit.

Line 2 large baking sheets with parchment paper.

Chop uncooked bacon into 1/8 size pieces. Cook until crisp. Cool on paper towels to absorb grease.

Whisk the flour, dry mustard, and salt together in a medium bowl; set aside.

In the bowl of an electric mixer, combine cheese and butter until thoroughly blended.

Add the dry ingredients and bacon and beat at low speed until dough is no longer crumbly.

Roll dough into ½ ounce balls.

Bake until lightly brown, about 16-18 minutes, rotating the baking sheets front to back and top to bottom halfway through the baking time.

Remove from oven.

Cool the cookies on the sheets for 5 minutes at room temperature, then remove to wire racks to cool completely.
FREE APHRODISIAC NEWSLETTER
Subscribe to our free aphrodisiac newsletter