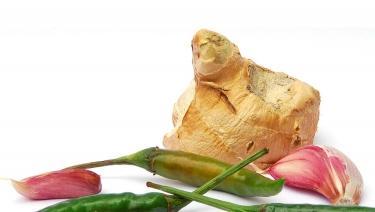 Asian Persuasion – a romantic New Year's Eve menu with a bit of spice
A celebration menu that captures the romance of the Orient
The principle taste sensations of Asian flavors?: hot, salty, sour and sweet. But naughty and nice? I'm looking for a fresh way to hail the New Year without the requisite over-indulgence guilt, and an Asian-themed New Year's Eve menu seems like the way to honor a resolve to eat in a lighter, healthier fashion.
But can the flavors shine in the dazzling spotlight we hold our holiday feasts up to? I think they can – with Asian small plates that sparkle with sexy flavors, vivid colors and sensual textures.
Definitely a twist on tradition, but you might think I'm on to something when New Year's bells ring and making a resolution for healthful repast is already crossed off your list.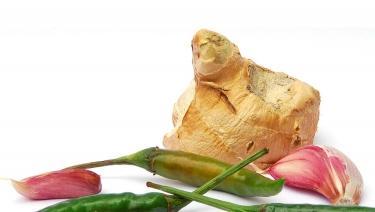 An Asian-inspired feast spices up December's chill, not to mention adding a punch of amatory flare. Common ingredients like fresh ginger, savory seafood, and stimulating cilantro add inspiration to romantic encounters. A lively shrimp soup with hints of lemongrass and chili provides cold comfort and a libido boost, while ginger-spiked dumplings peak both palate and carnal appetite. Spices like cinnamon and anise make the season sing and taste buds ring.
Add exotic flare with a table decorated in red and gold, set with chopsticks for dining, or offering your loved one a seductive bite. After your appetite is sated, treat your mate to a pot of jasmine tea, lovingly poured for each other in true Asian form.
Make your New Year's Eve salty and sweet, naughty and nice, with a little persuasion of the Orient.
Dumplings with Scallops, Green Onion and Ginger
Aromatic Shrimp Broth with Lemongrass
Broccoli with Orange Chile Oil
Asian-Spiced Fuji Apple Crumble
Diane Brown is author of The Seduction Cookbook: Culinary Creations For Lovers
FREE APHRODISIAC NEWSLETTER
Subscribe to our free aphrodisiac newsletter