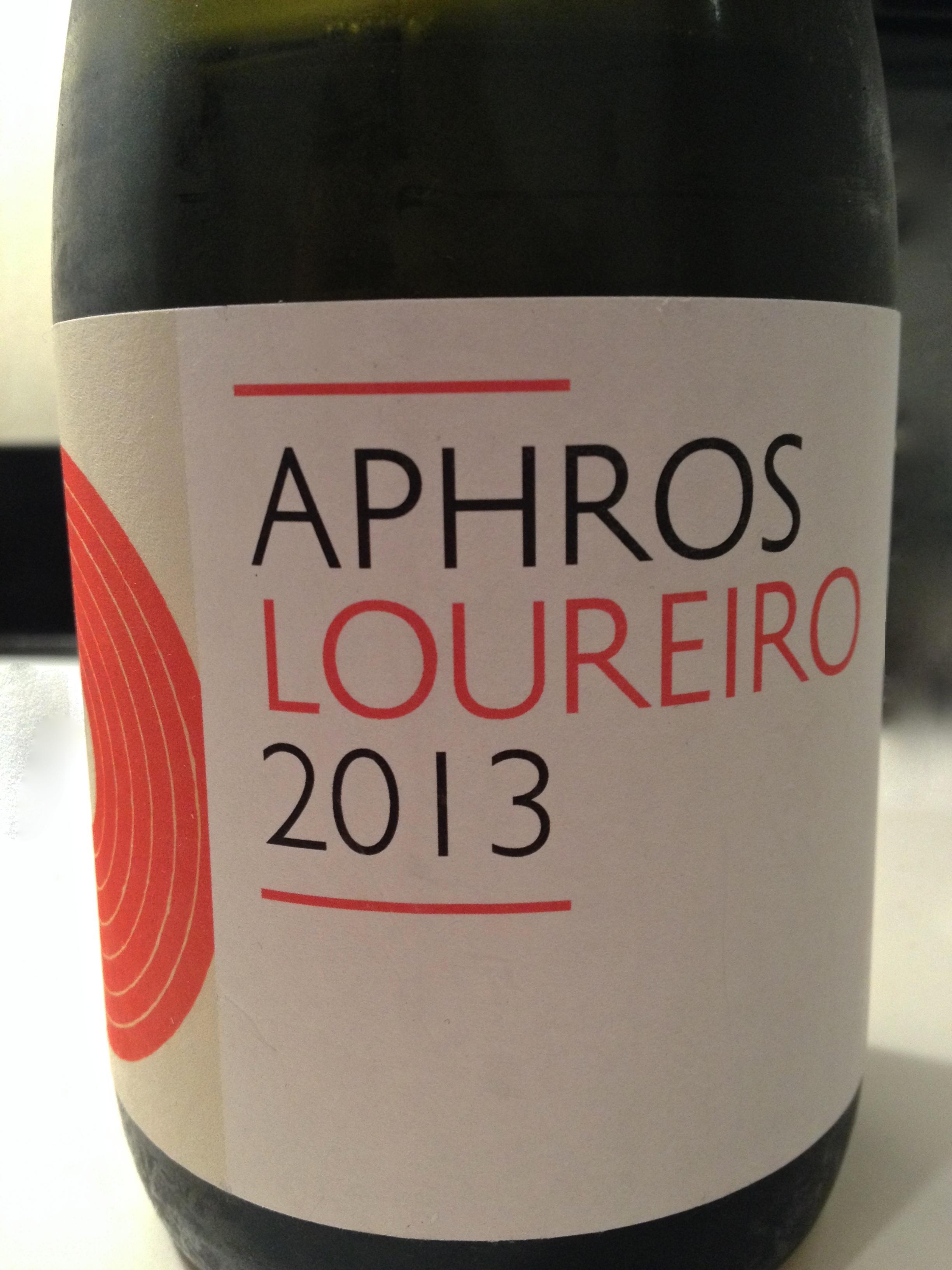 2013 Aphros Loureiro, Vinho Verde
Our articles may contain affiliate links. For more information, view our policies.
2013 Aphros Loureiro, Vinho Verde DOC (Lima), Portugal
The Vinho Verde DOC is located in northwestern Portugal along the Atlantic coast; it extends inland along the Douro River in the province of Minho. The maritime climate provides for prolific vine growth – lush green vines are often trained into high pergolas. Though good for the canopies, the cool wet conditions can be challenging for ripening grapes; hence the characteristic high acidity and very low alcohol content of the average Vinho Verde wine.
Get to know Loureiro
Loureiro is one of the three traditional white wine grapes of the region and has grown in the Minho for centuries. It is increasingly common to see it as a single-varietal production, though it is traditionally blended with at least one of the other grapes, Trajadura and Pedernã (aka Arinto).
Aphros was founded in 2002. From the beginning the mission has been to create biodynamically grown and made, quality wines in a manner that promotes ecological and economical sustainability. Their Loureiro is macerated on its skins, fermented with indigenous yeasts and aged sur lie for two months.
Aromas of flinty tart apple and green plum introduce flavors of pear and melon on the palate. The mouthfeel is clean with a lingering minerality and tartness. There's also a silky hint of residual sugar (undetectable sweetness, but the richness is there). This wine is an easy one to enjoy on its own or as an aperitif.
It's also a great wine to pair with a leisurely brunch, lunch or picnic since it will go with a variety of light bites and simple dishes. Of course, it goes great with light fish preparations and shellfish, especially sushi.
FREE APHRODISIAC NEWSLETTER
Subscribe to our free aphrodisiac newsletter