Our articles may contain affiliate links. For more information, view our policies.
Is avocado an aphrodisiac?
Historically, yes! Avocado is one of the most popular aphrodisiacs in history. This is because of avocado health benefits as well as this fruit's unusual appearance.
In the beginning, the avocado was deemed an aphrodisiac for its appearance. The Aztecs, the first documented avocado eaters, dubbed the avocado tree ahuacuatl, or testicle tree. If you've ever seen the fruits growing, you know that the fruits dangle low, often in pairs (testicles)!
Although the fruit, also known as the alligator pear for its unusual appearance, earned its reputation for an absurd reason, the though of avocados as aphrodisiac stuck, through time and many cultures.
America links avocado and sex
In the 1920's, an American avocado advertising campaign denied the aphrodisiac properties with the hope of tempting people to indulge in the forbidden fruit. The reverse psychology worked and Americans began nibbling the fruits of temptation in stealth.
In 2001 the California Avocado Commission conducted a survey to investigate the folkloric history of the alligator-skinned fruit's aphrodisiac reputation.
Findings released stated that 63% of those polled believed in the this seductive fruit's reputation as a food of romance.
TO TRY: Avocado Toast with Coconut and Cashew
Benefits of avocado sexually
Although the Aztecs may not have been equipped to explain it, modern science has given us insight into the notoriety of this fruit as an aphrodisiac.
In total, the alligator pear delivers close to 20 vitamins and minerals.
And among those nutrients, this green fruit delivers a punch of nutrition essential to sexual health, including beta carotene, magnesium and vitamin E, (which is sometimes called the "sex vitamin").  They also provide a source of folate, which might help explain their association with fertility.
RELATED: The Benefits of Vitamin E
More avocado health benefits
In addition, you might be surprised to learn that a serving delivers more potassium than a raw banana. (Learn more about the benefits of potassium for your libido.)
It even offers protein. The protein in avocado is about 3 grams for every cup of fruit. And protein is an essential ingredient for a successful late night tango.
And although it might sound counter intuitive, the fat in avocado may help you stick to a healthy diet.
The monounsaturated fats in this fruit are considered part of a healthy eating plan and some nutritional experts maintain that consuming the fruit can even help dieters by keeping the body feeling full and satisfied. The fat in avocados will also help keep blood sugar levels stable and aid in the absorption of fat soluble vitamins.
How to pick an avocado
These odd-looking fruits grow on trees but do not begin to ripen until picked. When selecting one at the store, feel for heavy fruits with unbroken skin. Allow the fruit to ripen at room temperature and then store ripe avocados in the refrigerator.
Uses for avocados, including avocado oil
These nutrient-rich fruits are most often served raw. The fruit contains tannins, which can make it taste bitter when cooked. With their smooth texture and richness, they are best used as a garnish for salads, soups, grilled meats and as a base for dips and spreads.
In some cultures, these green fruits are used in desserts, folded into ice cream, baked in batter or served with sugar and milk. We have our own version of a vanilla pudding featuring the creamy texture and health benefits of avocado.
TO TRY: Creamy Avocado Pot de Creme
The ripe, green fruit is also excellent as a part of an all-natural beauty regime. According to the January 2001 issue of Prevention magazine, when it is applied topically, it adds shine to hair. In another alligator pear nutrition application, the oil can be applied as a treatment for dry and irritated skin. In South Africa, it is mashed and mixed with honey and lime as a face mask and soothing after-sun treatment.
Of course, you can also choose to reap the benefits of avocado oil in cooking. It makes a great alternative to animal fat and it's actually cholesterol free. In fact, some chefs call it the best oil for deep frying.
RELATED: The Benefits of Avocado Oil and Cooking with It
Avocado oil offers many similar benefits to olive oil but is more heat stable, meaning you can use it at higher temperatures than olive and some of the other cooking oils.
Discover more of the world's greatest aphrodisiac foods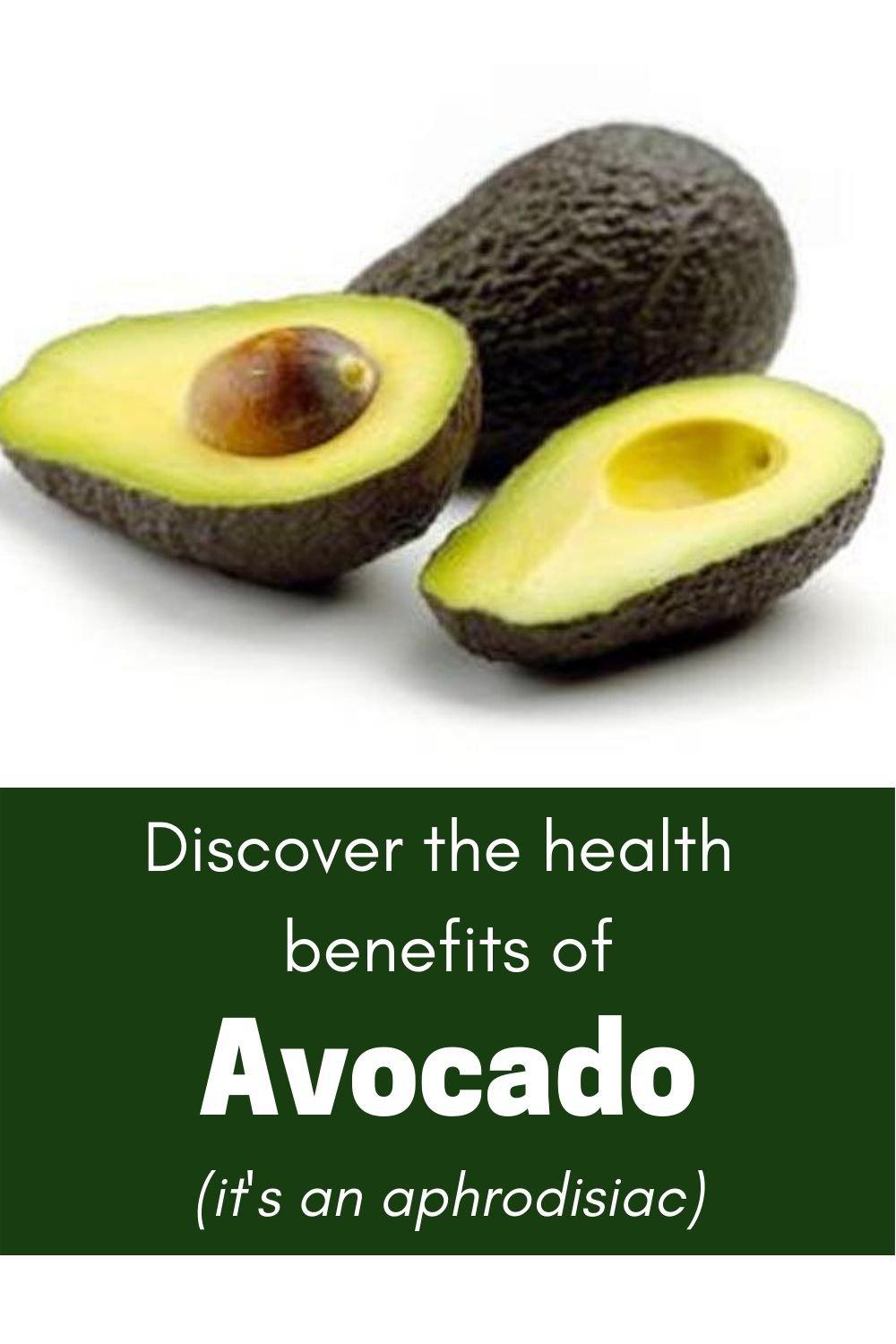 FREE APHRODISIAC NEWSLETTER
Subscribe to our free aphrodisiac newsletter