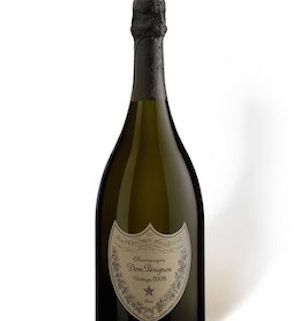 Aged Champagne – the experience of tasting Champagne as it ages
Last month I attended a seminar on what happens when Champagne ages. The truth is, the presenter didn't delve too much into the chemistry or history of aged Champagne. So I don't feel as though I walked away with a greater understanding of what happens in the bottle. But what WAS remarkable about this tasting was the tasting portion, from which I walked away with a greater appreciation for aged Champagne.
The seminar, a part of a new event called Efferevescence LA, was accompanied by a tasting of 5 vintages of Dom Perignon plus a sample of the 1976 Taittinger. (I didn't include the Taittinger in my tasting notes below, but yes, it was remarkable.) Now, I don't typically focus my column on tasting notes of luxury brands. But this tasting was so interesting, so remarkable that I just had to share the notes so that, should you happen to have the opportunity to buy, beg or borrow one of these wines, you'll know what you can look forward to.
I'm also choosing to focus my column this month on these aged Champagnes because, although the notes don't specifically represent other brands, the tasting through the vintages helps to illustrate what happens to Champagne as it ages.
Should you keep Champagne or drink it right away?
It is likely that most people buy Champagne to drink right away. Unlike most premium still wines, it's generally promoted that Champagne is meant to be consumed shortly after the winery releases it. Usually, freshness is a style preferred with Champagne.
But waiting for a great Champagne to evolve a few extra years may not be such a bad thing, as this tasting demonstrated. Now, to be fair I must mention that all the wines I tasted were stored in the cellars of Dom Perignon and always maintained at the correct temperature until this tasting. Wines that have been jostled through wine shops and stored at the back of a closet or–worse yet–in a refrigerator, may not fare as well. However, I still think experimenting with aged Champagne is something every wine lover should try.
My Aged Champagne tasting notes:
2009 Dom Perignon
The current vintage of Dom exhibits that classic house style of balance and subtlety. It's bubbles are like a fine stream of seed pearls rolling across the tongue. An exceedingly smooth wine, it offers notes of lemon, fresh herbs and crisp, green apple.
2006 Dom Perignon
(These notes reflect the wine poured from a magnum.) This aged Champagne offers aromas of citrus and thyme. Up front it has the tartness of lemon with sweeter citrus sitting on the mid-palate. Toward the back, the flavor is of kumquat with the herbal note returning on the long, lingering finish.
2000 Dom Perignon P2
Although this wine offers the same finesse and captivating citrus notes of the previous vintages, it also is starting to show something masculine, a gamey note. It also has a weightier, oilier feel on the palate. In my notes from the tasting, I commented that it "tastes like old money."
1991 Dom Perignon P2
This wine still exhibits surprising freshness but it leaves a greater perception of weight on the palate. It lingers with roasted, toasty notes. The finish is without a doubt this wine's most remarkable attribute. I am even inclined to say I've never tasted a Champagne with a finale that lingers longer.
1988 Dom Perignon P3
If ever there was a year recommended for aging Champagne, 1988 was it. However, Dom was not considered among Champagne's "greats" from that vintage year. Even though it may not have been one of the region's finest jewels, the '88 is an elegant wine with a consistent toast running from the aromas through the finish. It has lovely dried pear flavor with a hint of ripe brie.
FREE APHRODISIAC NEWSLETTER
Subscribe to our free aphrodisiac newsletter