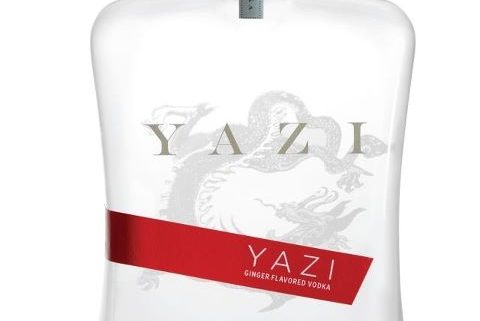 Alluring Ginger Vodka from Hood River Distillers (Product Review)
Our articles may contain affiliate links. For more information, view our policies.
I was contacted by Hood River Distillers, proposing that I try their new "aphrodisiac vodka." And even though I know that all vodka is historically aphrodisiac, I just had to know what made this distillation so special. Turns out, this premium, American vodka is infused with ginger and not just one kind of ginger but four!
That's all I needed to hear. But what I still needed to find out is how it tastes.
RELATED: Ginger – Aphrodisiac & Sexual Benefits
How does this ginger-infused spirit taste?
Expecting a spirit that came on hard and fast with heat, I was nervous to take my first sip. But Yazi ginger vodka's flavor starts out mellow and slightly acidic. However, it slides into spicy toward the back of the palate.
The heat is modest and overall the vodka is well balanced. After a few sips, it makes the tongue tingle and lips plump from the subtle zing of spice. A few more sips definitely raise the body temperature.
Aphrodisiac? I should say so!
How to serve Yazi ginger vodka
With its remarkably smooth texture, this vodka is delicious on the rocks or in a simple and clean vodka soda.
But you can also use it as the base for a lemon drop or a ginger vodka Moscow mule. The folks at Hood River Distillers also sent me their version of an aphrodisiac, cocktail, the Yazi Mischief, which we've featured in our cocktail recipes.
About this Hood River vodka
This infused vodka is made in the U.S.A. with glacier-fed spring water from Oregon's Mt. Hood. It is a premium spirit with a carefully balanced infusion of flavor.
Packaged in a sexy, perfume industry-inspired bottle, Yazi is an invigorating blend of four types of ginger with the added complexity of cayenne, lemon, orange and red pepper.
Get more information on Hood River Distillers
Hood River Distillers was founded in 1934. Located next to Oregon's Columbia River, this respected distillery distributes mainly in the Pacific Northwest but their products can be sold throughout the United States. But if you make it to Hood River, be sure to visit their downtown tasting room!
For more information on Yazi, visit the Hood River Distillers website.
Shop for ginger-infused alcohol on Drizly, my favorite alcohol delivery
Latest posts by Amy Reiley
(see all)
Get on our mailing list
Subscribe and get our exclusive list of Six Great Sex-Boosting Snack Foods for FREE! Unsubscribe at any time.