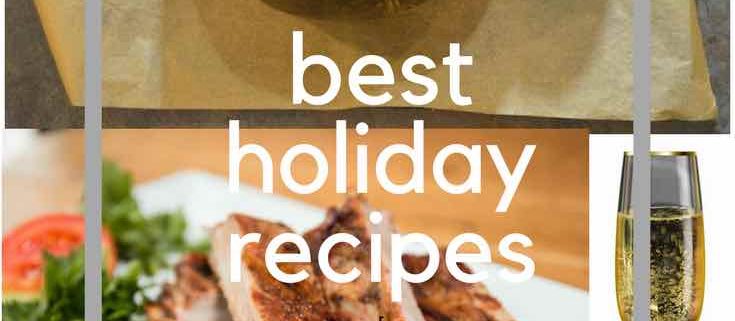 5 Most Popular Holiday Recipes For a Romantic Meal
Our articles may contain affiliate links. For more information, view our policies.
How we do the Holidays
We love the Holidays. After all, it's a food-centric time of year! It's also a time of sharing love, joy and gratitude. And it can be a great time for reconnecting with your loved one or finding new love. So here is our list of our most popular Holiday recipes. And as you might expect, they're all aphrodisiac recipes perfect for stoking the flames of passion.
It's always interesting to us to look back over the traffic our recipe posts receive. We've noticed that some have become instant classics, others forgotten before the decorations are taken down. But there are definitely a few that stand out above all the rest.  The recipes in this list are our Holiday season Hall-of-Famers most requested and tested by our readers. (They're also among the favorites in our own kitchens!) We hope our most popular Holiday recipes will help put a little spice in your gift giving season.
What are the most popular Holiday recipes for a romantic meal?


Not only is this one of the easiest Champagne cocktails you're ever going to try to make, it is one of the most food-friendly cocktails you're ever going to taste. It remains the single most popular recipe from the very first cookbook our company published, Fork Me, Spoon Me: the sensual cookbook. With its rich, almost savory flavor and glowing golden hue, you're going to find it easy to see why this drink makes our list of the most popular Holiday recipes.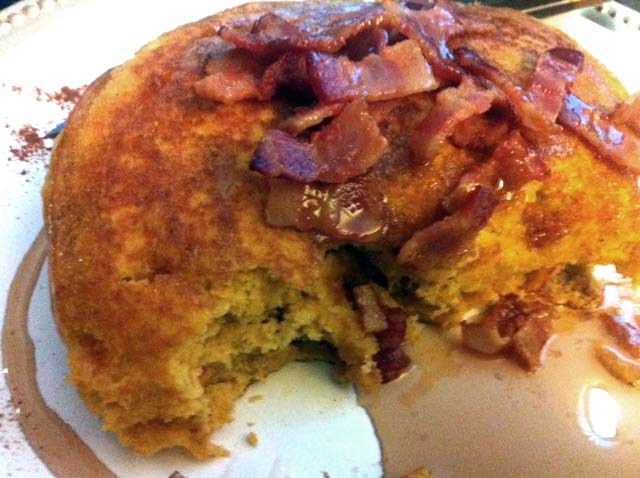 A recipe created by Chrysta Wilson, author of Kiss My Bundt, these pancakes are a fun take on a traditional, buttermilk batter. And as they cook, these flapjacks fill the air with the aromas of romantic spice. You'll love the crunch of bacon mixed with the cinnamon and sweet maple syrup. You might want to make a double batch.

If you like pork spare ribs, you need to try this recipe right now. A wildly flavorful rendition with hints of both sweet and spice, they're great for a an Asian-themed dinner for two but they're also fun for a party.
If you've been looking for an elegant, vegetarian Holiday dish, look no further! This recipe uses the slightly exotic Kabocha squash, which not only makes for a pretty presentation, it adds a very delicate squash flavor–not too sweet, not too heavy–to the final dish.

Around here, these are the epitome of Holiday cookies. In fact it isn't the Holiday season unless we have a batch waiting to be devoured. Not unlike Mexican Wedding Cookies, they have a subtle sweetness and a nutty, buttery goodness but with a slash of festive, Holiday color.
Get on our mailing list
Don't miss out on a thing! Get news, deals & more!