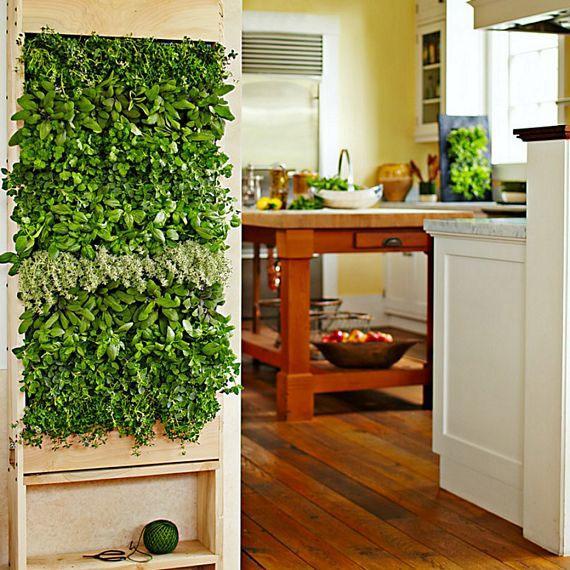 2014: The Gift Guide to Better Living
Our articles may contain affiliate links. For more information, view our policies.
Live Well, Gift Well with our guide to better living
This year we're taking a holistic approach to our gift guide. We've taken a look at things we think would make our lives better and improve the planet. And we thought, "wouldn't these be the perfect gifts to give?" So we've put them all together for you in this guide to better living.
Immortal bars
Give these adorable little truffles to your loved one who is trying to stay healthy on the day-to-day.  Natural healer, Stacey Licht, has created an assortment of delightful raw and organic chocolate truffles to benefit your life.  Available in 16 flavors, these naughty little bites can provide you with a satisfaction ordinary truffles can never offer.  These little devils of cacao creation are cloaking their nutrient halos with semi-sweet flavors that mingle with aromatics, crunch, and chew.  Honestly, these little guys are so satisfying- one box has never lasted so long.
Have we whet your appetite? Learn more at Transformation Thrive.
The Art of Living According to Joe Beef: A Cookbook of Sorts

Chefs David McMillan and Frederic Morin have composed a doctrine of recipes that illustrates a refreshing sensuality.  The authors and owners of Montreal's Joe Beef document their memories of their beloved country, family, and friends throughout the chapters to inspire the reader to seek their own foundation and raison pour manger (reason for eating).  Although developed in a cookbook format, the stories written within are sincere and moving.  Joe Beef is highly recommended for the impassioned gastronome and, perhaps, that hopeless romantic that has only just begun an affair with their stove.
To order from Amazon–because where else do we buy books these days?: The Art of Living According to Joe Beef: A Cookbook of Sorts
The Bitter Truth: Cocktail Bitters Traveler's Set
This traveling accoutrement is for that jet-setter who loves to be surrounded by the comforts of home.  The set of 5 bitters consists of celery, old time aromatic, orange, creole, and jerry thomas bitters–each under 3 ounces–to improve those hectic days of flights, trains, travel and meetings with the perfect, homemade cocktail.  No longer is there a reason to have an imperfect drink or tolerate a bartender's limited breadth.  This gift is great for your favorite partier, mixologist, host, bachelor and sibling alike.  It's a perfect stocking stuffer, too!
Get the cocktail enthusiast in your life this travel must at The Bitter Truth.
Lodge cast iron

Lodge has some of the most beautiful varieties of cast iron cookware on the market. Regardless of what you enjoy cooking they most certainly have the pan to accompany your technique.  What we love most about cooking with Lodge's pans is that we require minimal oil (because the pan is seasoned prior to use), they do not leach harmful toxins into our food (other than beneficial iron), and they disperse heat more evenly than non-stick and stainless steel cookware.
Cast iron someone's life at Lodge.
Spiral vegetable cutter
Vegans, vegetarians, celiacs, health-conscious and adventurous cooks, the spiral vegetable cutter will fancy up your plant-based dishes.  This unique tool not only allows you more impressive presentations while setting down the knife but it also speeds up the process and, profoundly, improves your cooking experience.  Since it is sure to cut everything at the same thickness it tiers down cooking time making it far more simple to preserve the nutrients and crunch of each 'green' ingredient.  Also, with three, easy-to-clean, blades to choose from, eating vegetables raw becomes a more exciting experience.  This vegetable and fruit-friendly gizmo will lead to more beautiful salads, appetizers, garnishes, pastas… and, of course, a more healthy you.
Give the gift of gorgeous veggies. Available on Amazon
.
A Wall of Garden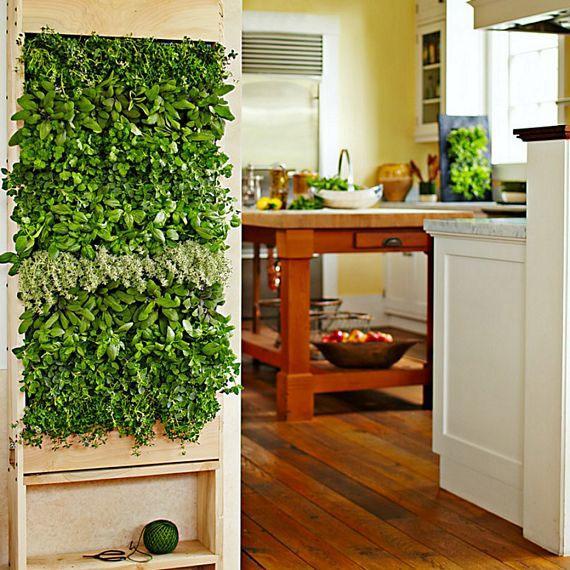 Eco-conscious, urbanite gardening has finally hit a wall.  A wall of herbs adjacent to your kitchen or dining area.  This reinforced structure has ample space for a multitude of herbs making it way too impressive to up the flavor profile of all your favorite dishes.  A lot of people enjoy a beautiful plant to act as an accent to a room the difference is that this plant is extremely functional.  Since herbs can be used for aromatherapies, teas and a variety of meals there is no end to the contribution this fragrant plant sculpture can lend.
Know someone who needs to go vertical? Get one today from Williams Sonoma.
Anova sous vide
The Anova sous vide machine is a top-selling gadget for culinary enthusiasts and professionals. Anova is path-shredding because these machines were previously only available for people willing to spend thousands of dollars.  Now, it's no wonder why people all over are excited at the possibility of preparing sous vide meals for the juiciest results.  For those of you who do not know, sous vide cooking enables ingredients to be throughly cooked within their own juices thereby retaining flavor and yielding tenderness.
Want to immerse someone? Visit Anova or order today from Amazon
.
Chicken & Herbs…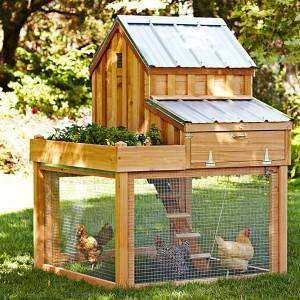 Do you or your loved one aim to be more conscious of your food source? In addition to your growing garden it is now possible for you to bring a little slice of country to your city home.  A chicken coop and herb garden equals fresh eggs, (chicken??), and fresh herbs!! We have to admit it is a little quirky (and mind-blowing!) but everyone needs a hobby to provide them with solace.  Besides what's cooler than telling your dinner guests that some ingredients are from your own backyard?
Available at Williams Sonoma.
Groove Retreats
If you want to tell someone just how much you love them but you feel that you have already done and said everything, you need to check out Groove Retreats.  This group of natural healers has developed a vacation that will teach every guest how to reconnect with and recharge their mojo.  By combining mind-body medicine with outdoor activities guests are guided to reclaim their balance and positive vibrations–who doesn't need a little more of each? If you and/or your significant someone need to get reconnected and discover new meaning to your union than why not join this exhilirating group of adventurers at one of their romantic destinations. The next one is in December in the Dominican Republic so, book it!
Book someone a Groove Retreat, (and book one for yourself–you deserve it!)
FREE APHRODISIAC NEWSLETTER
Subscribe to our free aphrodisiac newsletter