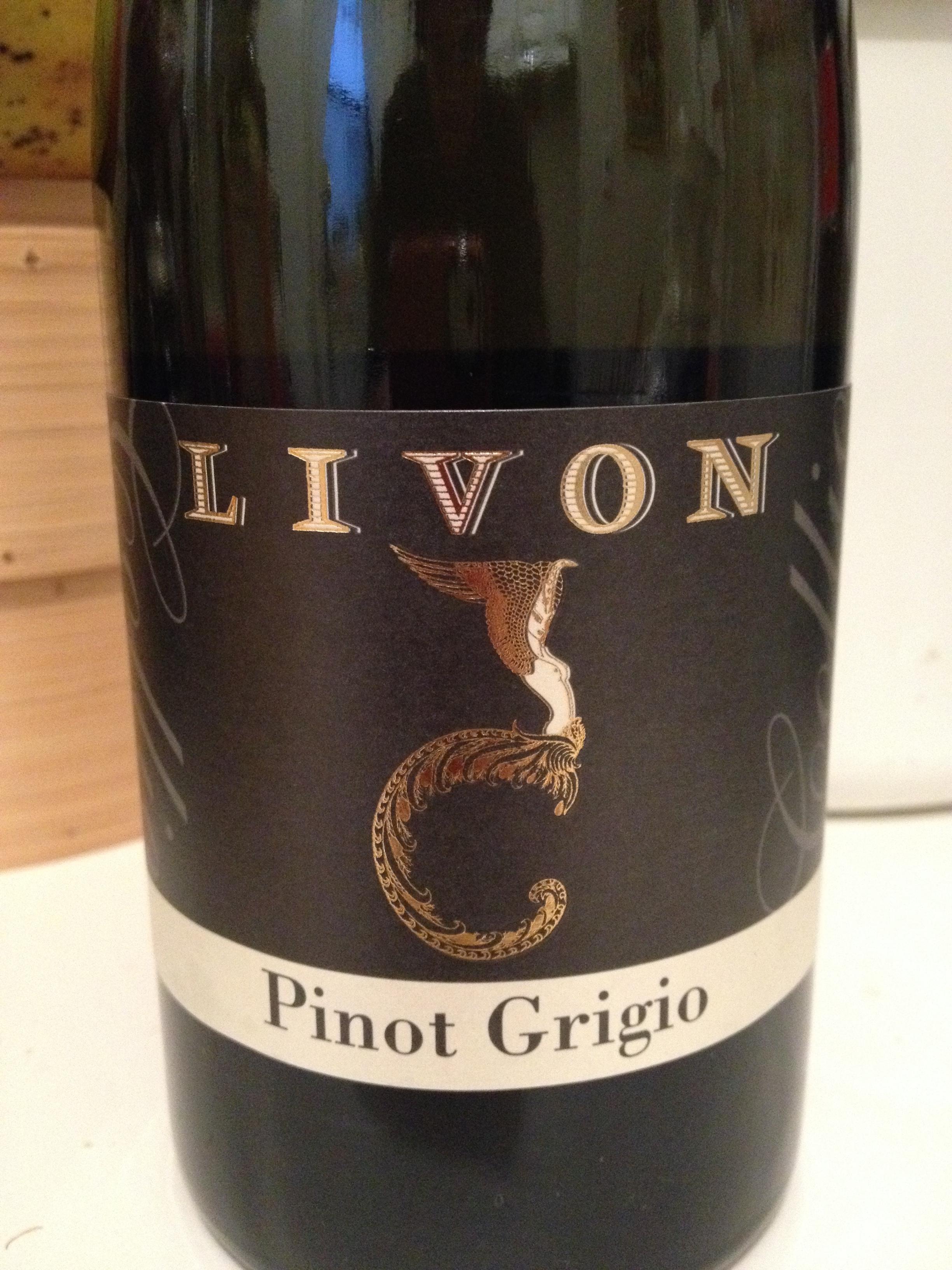 2013 Livon, Pinot Grigio, Friuli-Venezia Giulia, Collio DOC
Our articles may contain affiliate links. For more information, view our policies.
2013 Livon, Pinot Grigio, Friuli-Venezia Giulia, Collio DOC, Italy
Wine of the Week
 with Annette Tomei
Friuli-Venezia Giulia is located at the northeastern edge of Italy where it borders Austria and Slovenia. The Livon property is at the eastern edge of this region in the Collio DOC.
Pinot Grigio is one of the most popular grapes of this region. One of the things most people do not know about this grape is that the skins are not the green-yellow of most white wine grapes – "grigio" means gray – the fruit itself is actually a grayish-purple color.
In the US, Pinot Grigio wine has become almost synonymous with light, simple bar-poured white wine of little character. Though this may describe many of the mass-produced products available, there are plenty of Pinot Grigio wines that express more character both of the grape and of the terroir.
The tasting notes
This particular wine has a pale butter-yellow color and aromas of freshly sliced apples and steely minerality. It is much rounder and more supple on the palate than most would expect. The ripe apple flavor carries through with a touch of lemon and a bit of creaminess to the minerally-astringent finish. As with many Pinot Grigio wines, this is a good choice for sipping on its own, but it will also transition nicely to the table – especially with seared scallops, lobster, Dungeness crab, and other rich treats from the sea, as well as roast chicken, pasta with delicate creamy sauces, or lighter flavored risottos.
Latest posts by Annette Tomei
(see all)
Get on our mailing list
Don't miss out on a thing! Get news, deals & more!