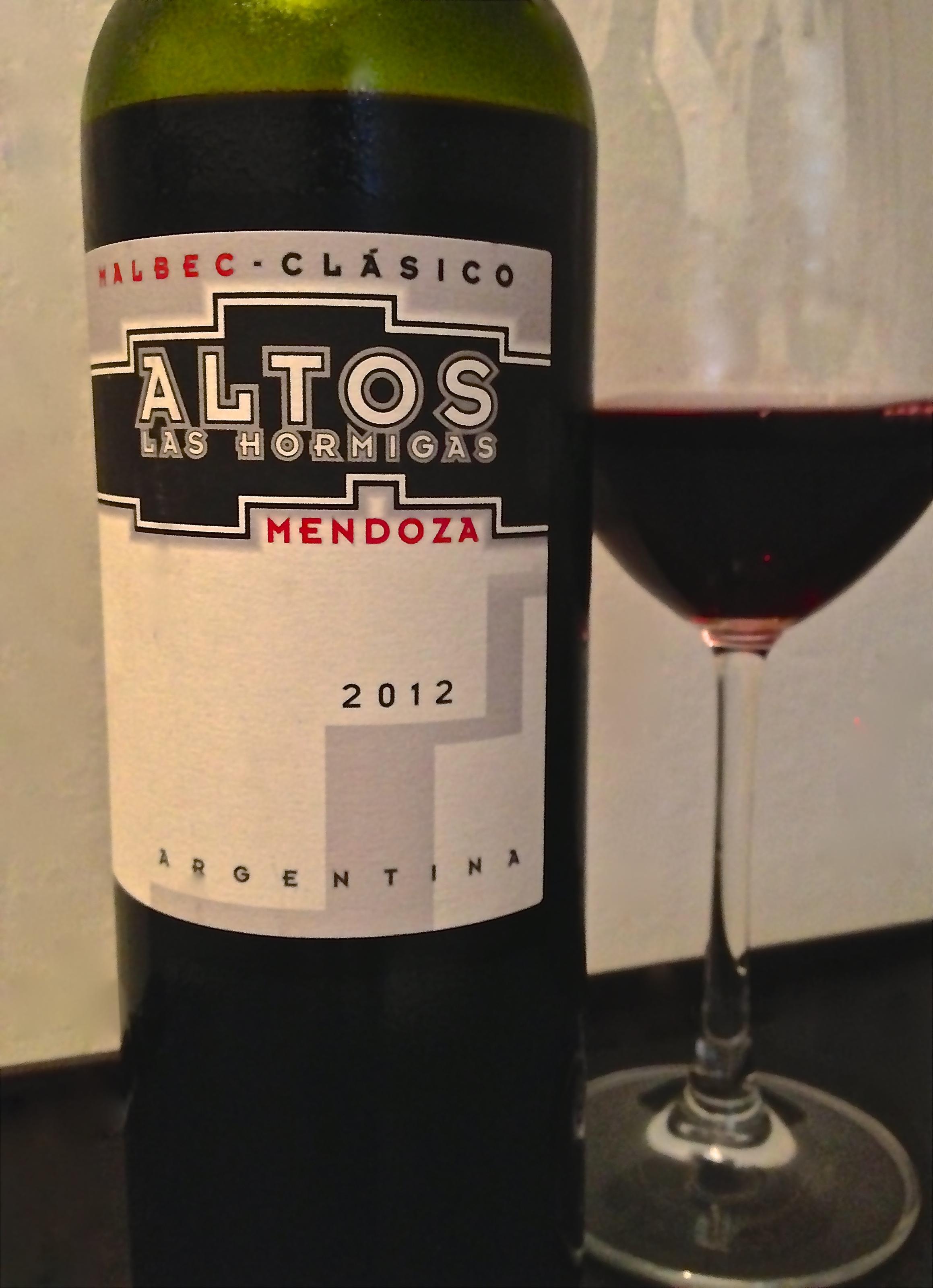 2012 Altos Las Hormigas, Malbec Classico, Mendoza, Argentina
Our articles may contain affiliate links. For more information, view our policies.
The Wine of the Week by  Annette Tomei
2012 Altos Las Hormigas, Malbec Classico, Mendoza, Argentina
For those of us who, in the heat of the summer, take a brief vacation from rich reds, turning instead to crisp cool whites and rosés, here's a wine to lure us back. Keep a bottle (or several) in the fridge until just before serving – the chill will refresh and, unlike most whites, it will get better as it warms a bit in the glass.
Malbec, originally from Cahors in southern France, has become synonymous with Argentine wine over the past decade or so, and is particularly associated with the Mendoza region. This grape is small, dark, and highly influenced by its growing conditions. The Old World expression of this grape tends to be meaty, tannic, and earthy. In Argentina (and other New World regions) the wines are characteristically bright, rich and fruity.
Want to learn more about Malbec?
Mendoza is located on the western edge of Argentina along the Andes Mountains. It is the largest wine region in Argentina. Its terroir is influenced, primarily, by its altitude (800-1200 meters above sea level) and rocky, sandy Andean soils. Water for irrigation is abundant from the regions many rivers. Warm days and the cooling effect of the evening mountain winds allow for an extended growing season providing the characteristic ripe fruit aromas and rich, jammy flavors.
Altos Las Hormigas was founded in 1995 by two Tuscan winemakers and their Argentine business partners. The first vintage was in 2007. Their Malbec Classico is produced from 100% Malbec grapes; hand harvested, fermented with indigenous yeasts, and aged 10 months in concrete piletas ("pools").
This wine has an enticing deep, dense garnet color. Aromas of blackberry, cassis, cocoa, and peppery meatiness seem to jump out of the glass. The mouthfeel is lush and silky; the dark fruit flavors are persistent from first mouthwatering sip to the lingering, dusky finish. The wine is well balanced with juicy acidity and firm, but not aggressive, tannins.
Of course, this wine would be ideal with traditional Argentine grilled meats with bright refreshing chimichurri sauce. Also, try it with more Italian flavors like grilled sausages with sweet caramelized peppers and onions; or fresh pasta with blistered tomatoes, bocconcini and fresh basil.
Annette is the founder of VinEducation, where she is a food and beverage educator and consultant. She is also a professional chef who frequently contributes delicious recipes to EatSomethingSexy.com.
FREE APHRODISIAC NEWSLETTER
Subscribe to our free aphrodisiac newsletter